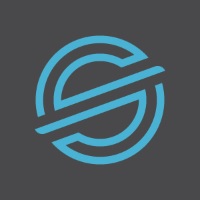 Lead Artist - Unreal Engine 4
Survios, the world's top VR developer is looking for an exceptionally skilled and highly motivated Lead Artist to help visualize the future of virtual reality and lead the artists on one of our unannounced VR titles.
A good communicator and supervisor, this person leads by example and inspires teams to create AAA content. To succeed, you must be able to lead creative teams and have excellent technical art chops. Our Leads lead by doing, creating content alongside the team they manage.
Survios is at the forefront of VR game development and is pioneering the future of immersive technologies. Since inception, we have taken a holistic approach to virtual reality innovation, developing hardware, software, and games hand-in-hand to take VR to places that no one has dreamed possible.
What you'll be doing:
Work with the Discipline Leads to supervise Art Production.
Manage and mentor the art team, with an eye towards balancing quality and productivity.
Running daily stand-ups with the art team.
Attending and contributing at daily Leads stand-ups.
Daily communication with other production groups (e.g. engineering & design) to ensure the artteam stays in sync with them.
Create and manage art documentation.
Support and advise the Creative Director to ensure their vision makes it into the game.
What we're looking for:
Accomplished visual artist with 4+ years in the video game industry, with credits on multipletitles using high quality 3D content with highly detailed environments.
Excellent communication skills, including tact and diplomacy.
Experience with the production of optimized, game-ready 3D models using Maya or 3DSMax.
Experience and skills using ZBrush, Mudbox, or other sculpting software.
Proficient in complex 3D modeling, UV editing, texture placement and creation/editing oflayered textures.
Knowledge of Unreal Engine 4 animation toolset
Strong understanding of the Unreal Engine 4 material and shader system.
Strong artistic sense of shape, proportion and color.
Experience with Unreal Engine 4 level creation tools including BSP, level streaming and lighting.
Extremely flexible and adaptable to new tools, environments, and unexpected challenges.
What we'd love to see:
Formal Art Education.
Drawing/Painting ability
Previous work in VR and/or a passion for VR.
Note: Applications for this role must include a portfolio/reel (or link to a portfolio/reel). Applications that do not have this information will not be considered.
Read Full Job Description