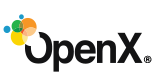 Director of Corporate Communications
Reporting to the Senior Vice President and Head of Communications, the Communications Director will help to shape the global narrative for one of the fastest growing technology companies in the world.
We are not looking for a typical corporate pr leader. We are looking for exceptional storytellers with a passion for disrupting the marketplace and driving high level strategic media relations.
The right candidate will love digging deeply into nuanced technology stories to help guide the company's overall public image. He/She will provide leadership to a fantastic and scrappy in-house team of pr pros helping to set strategic objectives, define measurable goals, identify both long term and short term media opportunities, guide product launches and support all other internal and customer communications efforts as needed.
The ideal candidate will love working in a face-paced "newsroom" environment helping to ensure external messaging aligns with corporate strategy and major marketing and sales initiatives. Our director must be an incredible writer, a quick thinker and have a passion for winning. B2B enterprise marketing / technology and advertising experience is helpful but not required for this position. Strong interpersonal and analytical skills, and a "get it done as one team" attitude is a must.
Key Responsibilities
Help drive overall strategic market positioning for company
Manage internal communications team and oversee US and International PR agency support
Develop and execute internal and external communications initiatives to achieve strategic messaging goals
Support executive communications and thought leadership
Oversee corporate social media strategy to build awareness of the company and its differentiated technology and engage customers and thought leaders on social platforms
Support internal communications campaign to ensure the global workforce is aligned with company goals and objectives
Assist with the planning and execution of corporate events, including title sponsor events such as New York Advertising Week and support executive presence as tradeshows and industry conferences
Work with top-tier and important business & trade media outlets to foster media relations leading to long term media coverage
Required Qualifications
Bachelor's Degree in Journalism, English, Communications or any other field that has provided a strong analytical background and strategic mindset is key
 6 -10 years relevant work experience in a pr agency, as a journalist or in-house required
Keen awareness of the digital advertising space with established and positive relationships withreporters and other key influencers
Extensive experience pitching and securing media coverage
Proven history of managing speaking opportunities for senior executives
Desired Characteristics
Excellent communication skills, both written and spoken, including specific experience and expertise in the drafting of corporate press releases
Highly organized with experience managing multiple projects on tight deadlines and with great attention to detail
An awesome attitude that can move both quickly and thoughtfully
Company at a Glance
OpenX exists to help publishers grow their businesses by monetizing great content. We do this by creating highly efficient, high quality programmatic advertising marketplaces that deliver optimal value to all buyers and sellers of digital advertising.
Today, OpenX operates one of the largest, most efficient and highest quality programmatic markets in the world. Our unified system also encompasses a complete supply side platform that optimizes revenue across network and real-time bidding (RTB) demand, and a comprehensive ad server.
At OpenX we have built a team that is uniquely experienced in designing and operating high-scale programmatic ad marketplaces. We are constantly looking for thoughtful, creative executors who are as fascinated as we are about finding new ways to apply a blend of market design, technical innovation, operational excellence, and empathetic partner service to the frontiers of digital advertising.
OpenX Values
We are one
Our customers define us
OpenX is mine
We are an open book
We evolve fast
Read Full Job Description