Edtech, Wearables, 401(K) Matching
3 Companies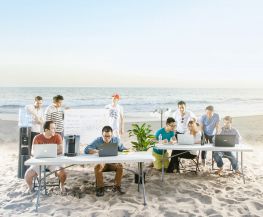 We are a Y Combinator and venture-backed startup company that creates cinematic online courses about entrepreneurship. We believe the future of education lies in creating world-class content. That's where Jumpcut comes in. We aim to create binge-worthy, addictive educational courses.

At Scoot Education, we place exceptional people in educational settings. We invest in teachers looking for substitute or full-time teaching positions and connect them with stellar independent, charter, private, and religiously-affiliated schools across California. Scoot Education is a privately-funded, rapidly growing startup.

For 18+ years, Edlio has connected K-12 educators with their communities, offering a comprehensive and easy-to-use communication package. Edlio's content management system powers over 10,000 websites for schools and districts across North America, and our parent interaction app, Sangha, connects schools to home with personalized communication.