Recreational Clubs, ASP.NET
3 Companies

Since 1987, Laserfiche® has used its Run Smarter® philosophy to create simple and elegant enterprise content management (ECM) solutions. More than 30,000 organizations worldwide use Laserfiche software to streamline document, records and business process management.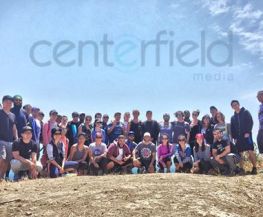 Centerfield develops intelligent Big Data driven marketing and sales technology utilizing real time biddable media (RTB), automated call routing and customized scripting. Our proprietary platform, Dugout, combined with our 1500 person sales and retention center delivers new customers at scale to many of the leading brands worldwide.

Cie is an innovation accelerator for large enterprises and a growth accelerator for emerging startups. Cie creates leading digital solutions, serves as an innovation lab for a variety of prominent global brands, and acts as a platform to develop and turn ground-breaking ideas into new technology ventures.