Commuter Benefits, Tuition Reimbursement, Hive
3 Companies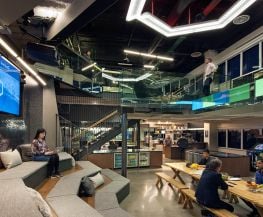 BCG Digital Ventures is a corporate investment and incubation firm. We invent, build, scale and invest in startups with the world's most influential companies. We share risk and invest alongside our corporate and startup partners via a range of collaborative options.

Universal Music Group (UMG) is the world's leading music company. In everything we do, we are committed to artistry, innovation, & entrepreneurship. We own and operate a broad array of businesses engaged in recorded music, music publishing, merchandising, & audiovisual content in more than 60 countries.

Core Digital Media is a leader in online marketing and online consumer acquisition. Our websites LowerMyBills.com and ClassesUSA.com are fueled by an industry leading marketing platform which operates across a variety of financial and education markets working with more than 1000 unique partners.