401(K) Matching, Hive, Open office floor plan
3 Companies

Universal Music Group (UMG) is the world's leading music company. In everything we do, we are committed to artistry, innovation, & entrepreneurship. We own and operate a broad array of businesses engaged in recorded music, music publishing, merchandising, & audiovisual content in more than 60 countries.

Core Digital Media is a leader in online marketing and online consumer acquisition. Our websites LowerMyBills.com and ClassesUSA.com are fueled by an industry leading marketing platform which operates across a variety of financial and education markets working with more than 1000 unique partners.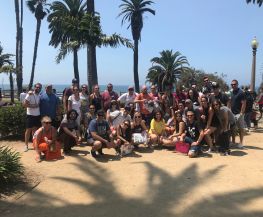 DISQO provides BEHAVIORAL & OPINION data empowering clients to discover what consumers do & how they think. We've built the largest first-party behavioral data source enabling brands & insights professionals to gain a competitive edge by harnessing data that was previously inaccessible.