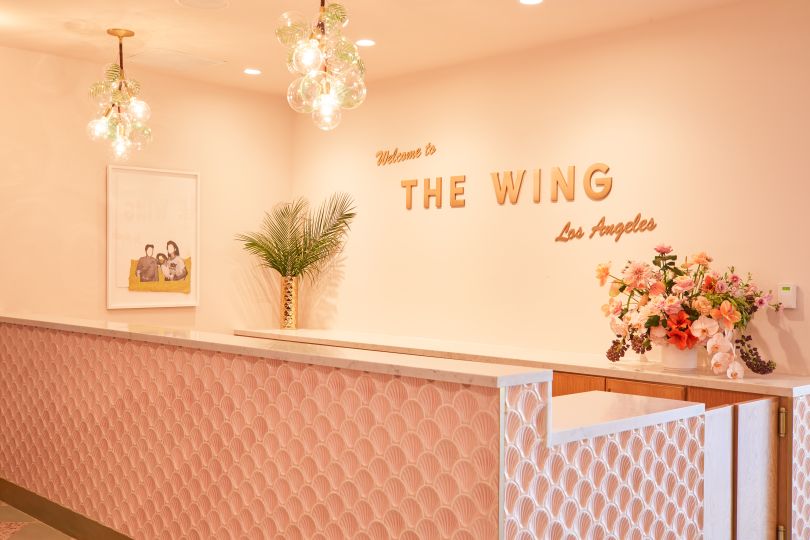 There's a new coworking star coming to West Hollywood.
The Wing, a women-focused coworking space, announced on Thursday that it has opened its newest location off Santa Monica Boulevard in West Hollywood. The location features 11,000 square feet of working space and amenities tinged with the flavor of Southern California. It's The Wing's seventh location, joining league with collaboration stations in New York, San Francisco, Washington D.C., and most recently, Chicago.
Following in the footsteps of luminaries like Ida B. Wells and promoting an ethos of "Girls doing whatever the f*** they want," The Wing aims to be more than just a coworking space. The offices are designed to empower women and foster community, as well as reflect the communities that surround them.
In Los Angeles, the pastel-accented location draws inspiration from Old Hollywood and the historic Madonna Inn. In addition to working spaces, meeting rooms and conversation pits, there's also a 2,000 sq. foot terrace featuring views of Hollywood Hill, an all-women art gallery and a women-focused lending library curated by Strand Bookstore in New York and Skylight Books in L.A.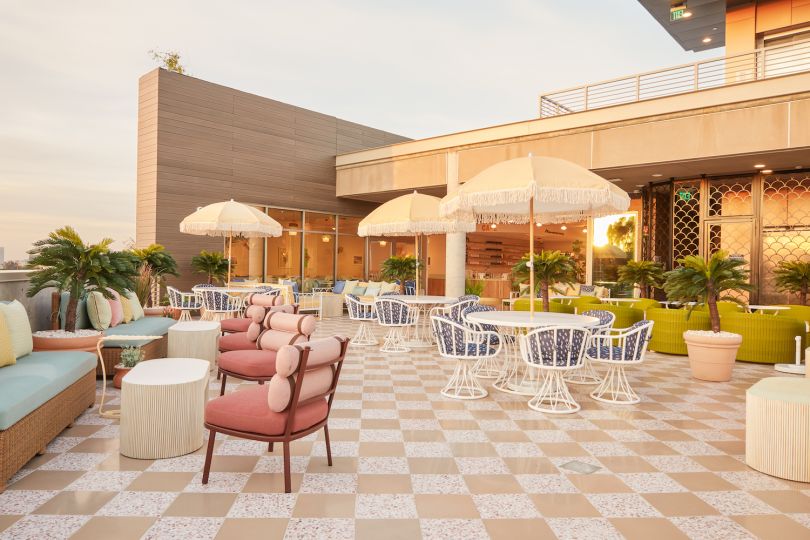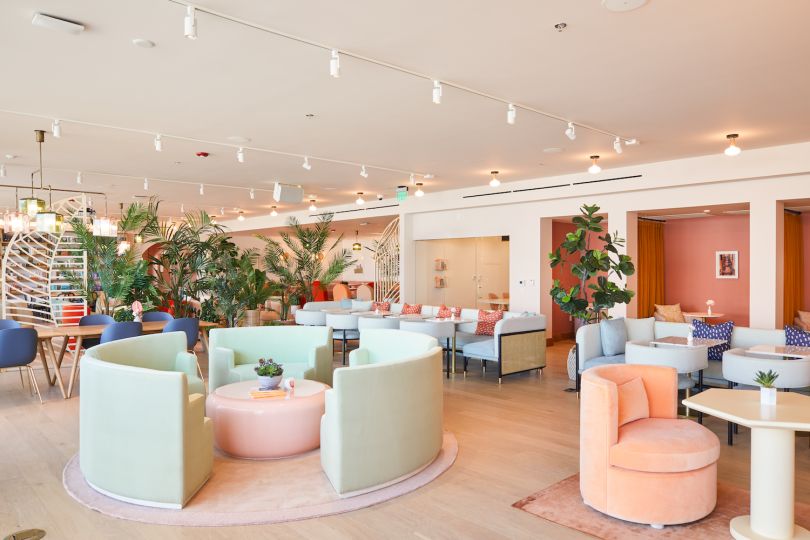 The newest Los Angeles location also comes loaded with star power. Founding members include comedian Sarah Silverman, chef and author Samin Nosrat, author Roxane Gay, TV producer Shonda Rhimes, and singer Katy Perry, among others, The Wing said.
The Wing has upcoming events planned featuring Jessica Alba and Gabrielle Union, another with Nosrat and a third with comedian Margaret Cho. Membership runs $215 a month for just the Los Angeles location or $250 a month for all access.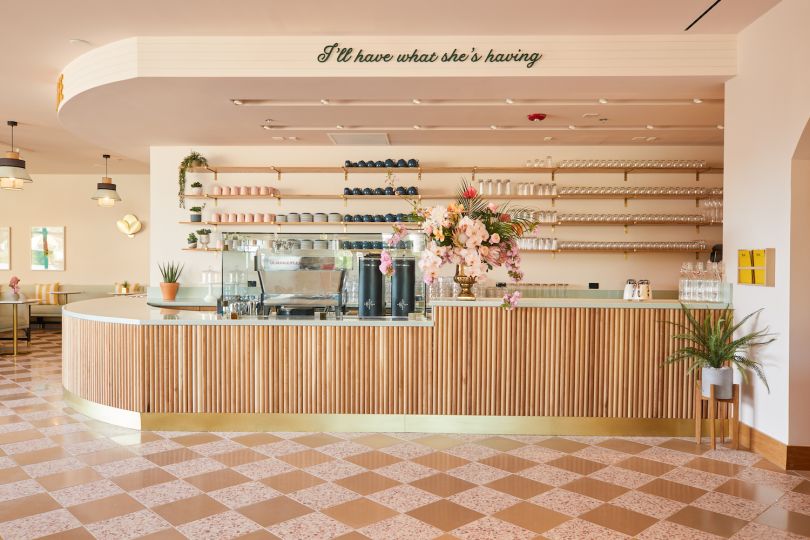 MORE THAN JUST COLD BREW
The Wing launched in New York in 2016 with the mission of empowering women through community. The idea is modeled on the women's working clubs of the 19th and 20th century, like the Lady Flashers and Lady Millionaires. Since then, they've accrued more than 8,000 members and made waves for hosting speakers like Hillary Clinton, Alexandria Ocasio-Cortez and Stacey Abrams. The company also runs No Man's Land, a multimedia platform featuring a magazine and a women's history podcast.
The company has raised more than $117.5 million in funding for its efforts and has plans to open up an additional four more coworking spaces in locations including: Boston, Toronto and London. The Wing announced the opening of its Chicago space on April 11.
Los Angeles has no shortage of coworking spaces: The Los Angeles County Economic Development Corporation estimates that there are 73 such locations spread across the city. Local offerings include: IgnitedSpaces, which offers 45,000 square feet of media workspaces, Cross Campus, which keeps things chill with a meditation room and a dog-friendly environment and BLANKSPACES, which provides frequent networking events and other activities for its members.