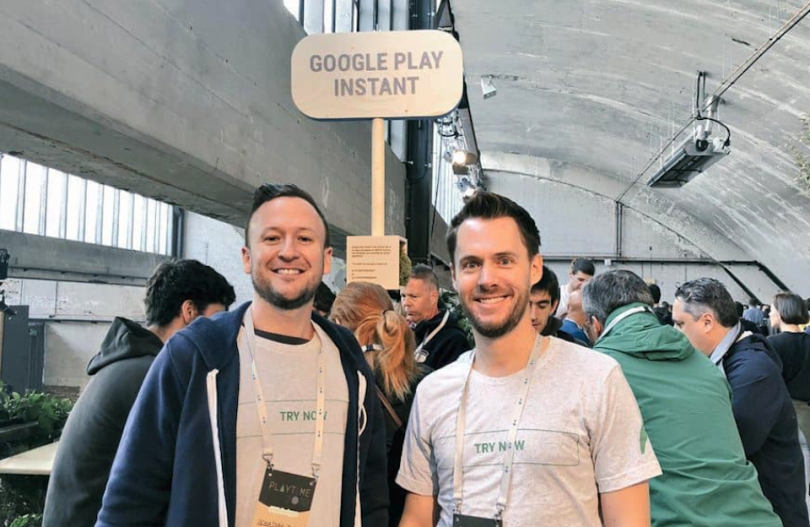 If you're a gamer, you're probably familiar with demos — free, playable snippets of a game that let you experience it first-hand before you buy. If you're not, but you use and download mobile apps, AppOnboard hopes to familiarize you with the concept following the $15 million Series B it raised this morning.
AppOnboard is a platform on which developers can create downsized versions of their apps that retain all of their usability and functionality — giving users an opportunity to experience an instant demonstration of the app without downloading a thing. The company currently has a partnership with Google and has integrations within its Play Store.
"The app stores and app economy are the last frontier to become on-demand. AppOnboard is a technology company that helps solve that," said the company's COO, Bryan Buskas. 
This funding round was preceded by a Series A of an identical sum raised back in April. The new financing was led by Breakaway Growth with additional contributions provided by new investor Tiller Partners & Rainier Partners and returning partners Manta Ray Ventures, Runa Capital, Korea Investment Partners, Mirae Asset Management, MTGx, Troy Capital Partners, and 500 Startups.
"Our Series A was very focused on the platform — our engineering and technology. Our Series B is really about global expansion and growth," said Buskas. 
We have some pretty aggressive growth plans for engineering, product and creative that all sit in Los Angeles."
Paul Heydon, a member of Breakaway Growth (which has a history of investing in mobile, gaming, and enterprise platforms), will be joining AppOnboard's board of directors to help in those efforts. AppOnboard co-founder and CEO Jonathan Zweig said Heydon had already contributed significantly to the company prior to joining its board.
"I can't say enough about him and the relationships he's brought to the company even before the investment," said Zweig. "Those are the types of investors that end up bringing the most value — someone you've built a relationship with that knows your people and the business and will put their money where their mouth is and help the company."
Part of the company's expansion plan includes opening an office in Seoul during the first quarter of next year, which follows the opening of a London office earlier this quarter. The company also has offices in San Francisco and Seattle, and its LA headquarters will continue to see headcount growth in the coming months — having already doubled to 60 during 2018. 
"We have some pretty aggressive growth plans for engineering, product and creative that all sit in Los Angeles," said Buskas. 
According to Buskas, next year will also see the rollout of a new product called AppOnboard Studio, which has been in development for the last two years. 
"It's a tool for any developer in the world to create a demo or instant app," said Buskas. "We're excited to share that with the world. It's something we'll be speaking about in the coming months."