We're fast approaching that glorious stretch between Christmas and New Years, when — whether you celebrate or not — the rest of the working world takes a pause. 
That leaves time for all the stuff you consider doing in an average work week and never do. Things like going back to work on that scarf you started knitting in June, visiting a museum, reorganizing your spice closet — or sinking endless hours into a video game binge. 
As it so happens, we can help you with that last one. 
We caught up with some of the city's best and brightest gaming professionals to learn which games are topping their wishlists this season. Here's what they told us.
Release date: October 26, 2018
Platforms: PlayStation 4, Xbox One
Developer wishlist: "If you could bring me any video game this Christmas, it would have to be Red Dead Redemption 2. Sure, I failed to finish the first game — but I promise that this time I'd try really hard, Santa!
A sprawling Western epic, where I can be a cowboy, black hat or white hat? Sounds perfect." — David Eckelberry, VP of game design at Scopely. 
Game selection: Anthem by BioWare
Release date: February 22, 2019
Platforms: PC, PlayStation 4, Xbox One
Developer wishlist: "I'm really looking forward to Anthem. It's a sci-fi action RPG with cooperative multiplayer, so I can take out huge monsters with my kid and friends. It's got customizable exo-suits, so you can change your abilities, huge haunting environments – I can't wait to explore it." — Brent Pease, director of operations at Industrial Toys.
Release date: October 26, 2018
Platforms: PlayStation 4, Xbox One
Developer wishlist: "Red Dead Redemption 2. It's clear from the moment you see the game that the teams at Rockstar did an amazing job. The sheer amount of content the teams have built is bewildering, with a level of polish usually unseen even in small games.
With beautiful graphics, great attention to detail and an involving storyline that lets the player progress in a very natural way, Rockstar truly hit the nail on the head with this one." — Alex Shank, senior gameplay engineer at Zwift.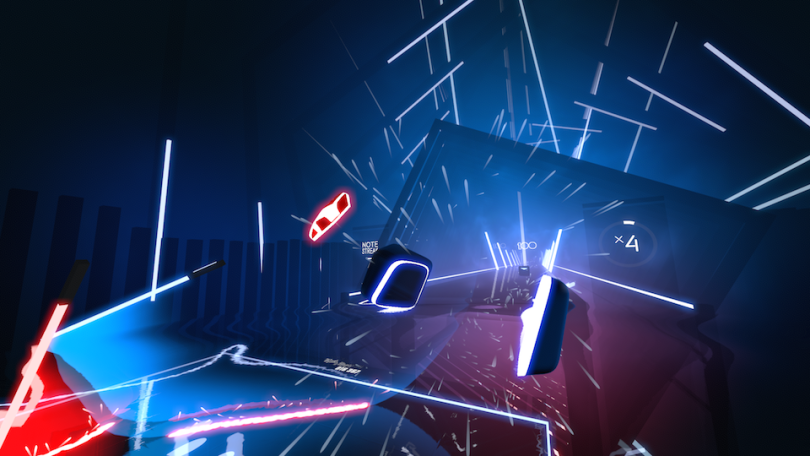 Game selection: Beat Saber by Hyperbolic Magnetism
Release date: May 1, 2018
Platforms: Steam, Oculus Store, PlayStation PSVR
Developer wishlist: "I want Beat Saber on PSVR! It's almost as much fun to watch as it is to play. It's one of the best VR games out there and I want to be able to practice at home, so that when I play at Two Bit Circus, I can wow people with my mad skills." — Aaron Pulkka, head of production at Two Bit Circus.