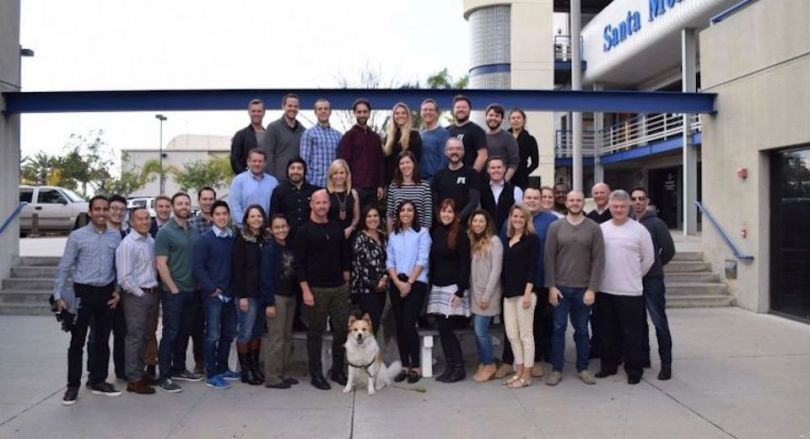 The LA tech scene raised $660 million in July. Ten days into August, and a handful of LA tech companies have already doubled that figure.  
On Thursday — just a day after Jeffrey Katzenberg's WndrCo raised $1 billion and Snap added $250 million —TaskUs joined in on the funding frenzy by raising $250 million from private equity fund Blackstone at a valuation north of $500 million.
Founded by Jaspar Weir and Bryce Maddock, the company's cloud-based platform helps companies staff their customer service and back-office support teams to help them scale quickly.   
"The growth in ridesharing, social media, online food delivery, e-commerce and autonomous driving is creating an enormous need for enabling business services," said Blackstone Senior Managing Director Amit Dixit in a statement. "TaskUs has established a leadership position in this domain with its base of marquee customers, unique culture and relentless focus on customer delivery. We are excited to partner with Bryce, Jaspar and the existing management team to build the world's leading company in this area. With access to capital from Blackstone, as well as our two decades of experience with BPO companies, we are confident that our investment in TaskUs can significantly accelerate the company's growth trajectory."
As a part of the deal, Maddock and Weir, as well as the company's existing management team, will continue to lead. Existing investor Navegar Partners, which invested $15 million in 2015, is selling its stake in the company.
"We chose to partner with Blackstone because they have a track record at building category-defining businesses," said Maddock. "Our goal is to build TaskUs into the world's number one provider of tech-enabled business services. This partnership will help us dramatically increase our investment in consulting, technology and innovation to support our customers' efforts to streamline and refine their customer experience. We will also use this investment to scale globally with new investments in Europe, India and Latin America and continued expansion in the countries where we operate today — the United States, the Philippines, Mexico and Taiwan."