LA is home to some of the most talented tech professionals on the West Coast. But for all the Ivy League MBAs and advanced engineering degrees, some businesses are also learning the value of having employees with four furry legs.
Though they may not be able to talk or type, possess a penchant for napping days away, and often display little self control, office dogs can offer immeasurable value to businesses. While their contributions might be limited to looking adorable and entertaining the teams, their attendance alone can boost morale, offers opportunities to de-stress and creates bonds few happy hours could hope to mimic.
We spoke with four local tech companies about what dog-friendly offices mean to their employees and, of course, who their favorite office dogs are.
Headquartered in the heart of Culver City's Hayden Tract, adtech giant SteelHouse offers its employees a suite of enviable perks and benefits. But according to Kathleen Prior-Louis, the company's vice president and head of talent, it's the office dogs that really help to make the culture shine.
How does a dog-friendly office positively impact company culture?
"Having dogs in the office brings playfulness and warmth into the workplace. The relationship team members have with their own dogs is incredibly special, but the communal love the office has for all our dogs is really special. We are a people-first company, and the love and care we have for our dogs reflects all the way from our company culture to our clients." — Kathleen Prior-Louis, VP, head of talent
Featured pup: Cinnamon Prior-Louis
Breed: Cavalier King Charles Spaniel
Age: 2
Parent: Kathleen Prior-Louis, VP, head of talent
BFF: Blake and Skye, humans, age 5 and 10
Favorite activities: "Cinnamon is an extremely sweet, energetic little girl. She enjoys human companionship, long naps in the shade and her many pink accessories. 'Cinny' walks with a pep in her step, knowing full well that she has her mother — and most of the office — in the palm of her little furry paws. Despite her power, Cinny is a curious and well-tempered pupperoni with a great smile." — Ethan Simon, Marketing Intern
Performance Review: "Cinnamon, despite being in a junior position on our team, provides a thorough analysis of the work environment, especially in expressing her thoughts on the birds that fly by. Cinny is attentive, ambitious and demonstrates top-notch business acumen. She is a delight to work with and she's a vital member of our team." — David Simon, CMO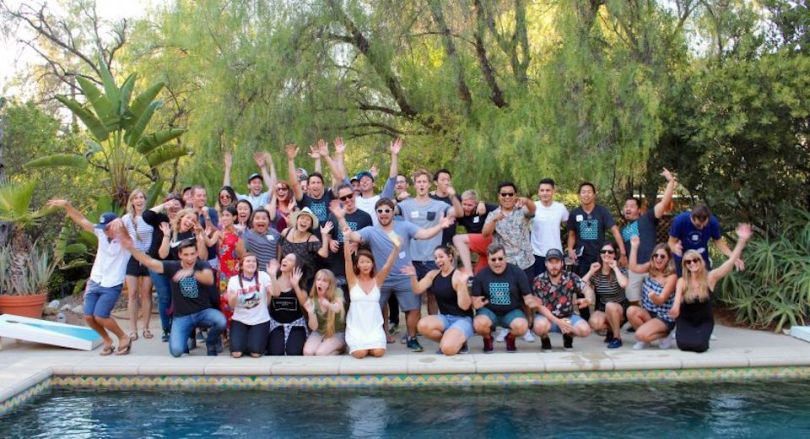 True happiness is a dog on the shore. Given the company's proximity to Venice Beach, this sight isn't all too uncommon for StackCommerce, where dogs offer their humans the perfect excuse to step away from work for a little while.
How does a dog-friendly office positively impact company culture?
"Being a dog-friendly office has a large impact on our company culture because they bring happiness to all our employees. Nothing brightens up your day more than taking a break to walk a pup along the beach or simply have a dog sitting on your lap while you work. Additionally, it's a great benefit for dog owners because they save money by not needing to have dog walkers. They're also more efficient because they are not running home in the middle of the day to take their pups out." — Alex McGeeney, director of account management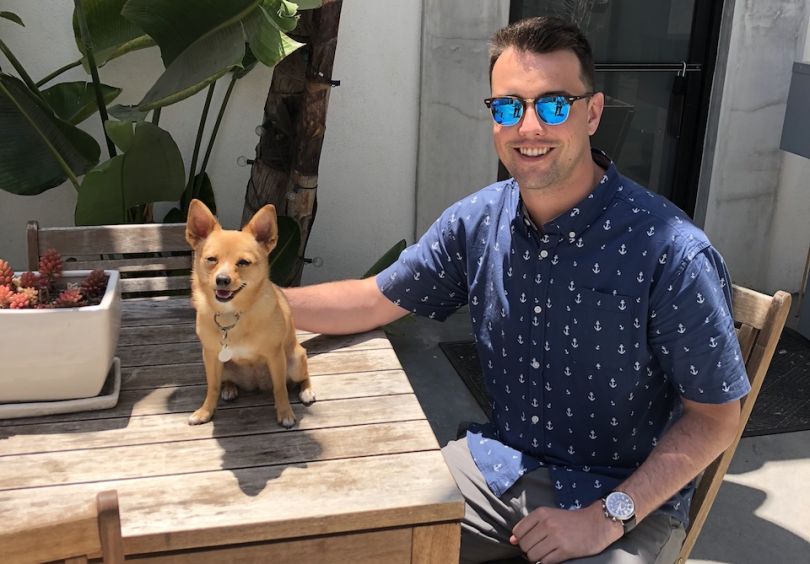 Featured pup: Winnie
Age: 2
Approximate breed: Pomchi (rescue)
Parent: Shannon Fitzgerald, account manager, publisher partnerships
BFF: Alex McGeeney, director of account management
Favorite activities: "Winnie's hobbies include doing tricks for string cheese, chasing pigeons on the Venice Boardwalk and sleeping on anything that remotely resembles a bed." — Shannon Fitzgerald, account manager, publisher partnerships
Performance Review: "Winnie is a real go-getter. She comes into the office every day and gives it her all. Whether she's eating everything off of the floor or taking multiple naps on people's laps throughout the day, she always has a smile on her face." — McGeeney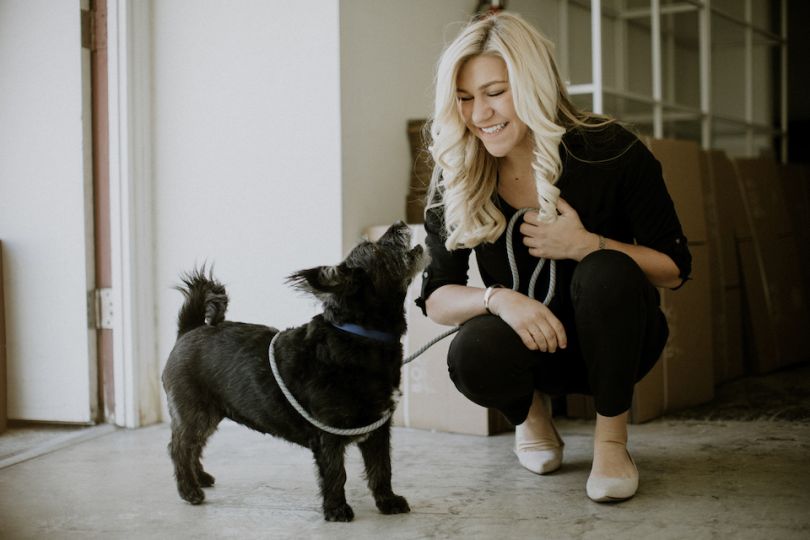 At LA-based e-commerce startup BOXFOX, one pup, in particular, plays a crucial role. Co-owned by co-founders Jenni Olivero and Chelsea Moore, Eleanor the wonderdog might not be very big, but her importance to the team's spirit can't be understated.
How does a dog-friendly office positively impact company culture?
"Animals naturally bring so much love and affection as well as a regimented schedule that helps put yours into perspective. When days are stressful, and you can take five minutes to stare at them, pet them, or get up from your desk and walk them in the sunshine, it's automatically going to de-stress your employees. Not to mention, eradicating the guilt of leaving them at home contributes to a more focused and energized work day. Eleanor is a staple here, but a few other team members bring their dogs in as well." — Jenni Olivero, co-founder and COO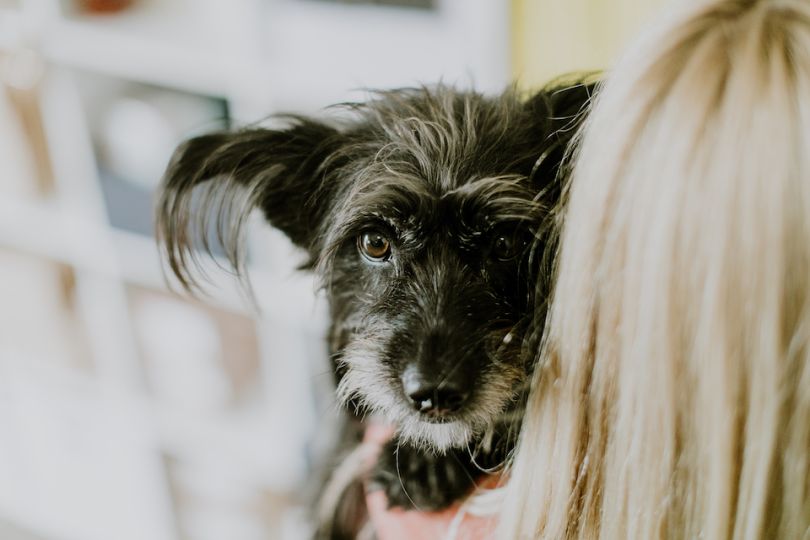 Featured pup: Eleanor Olivero Moore
Age: 2
Approximate breed: Scotty Terrier + Cairn Terrier
Parents: Jenni Olivero (co-founder and COO) and Chelsea Moore (co-founder and CEO)
BFF: Grace, business account executive
Favorite activities: "Eleanor has quite the personality. She sleeps in Jenni's room, but always busts into Chelsea's room and jumps on her bed to say good morning. After a walk with Jenni, she comes to the warehouse and lounges in between our desks. She loves going to Chelsea's parents beach house where they take her kayaking, paddle boarding and to the baby beach sand park. She'd give us all up for a bag of tennis balls." — Sabena Suri, co-founder and chief strategy officer
Performance review: "Eleanor has a great attitude. She greets everyone on the team with excitement and is always happy to start the day. She's a team player and does a great job at bringing the team together. Eleanor is a real go-getter — of the toys she wants us to throw around the office for her to fetch." — Moore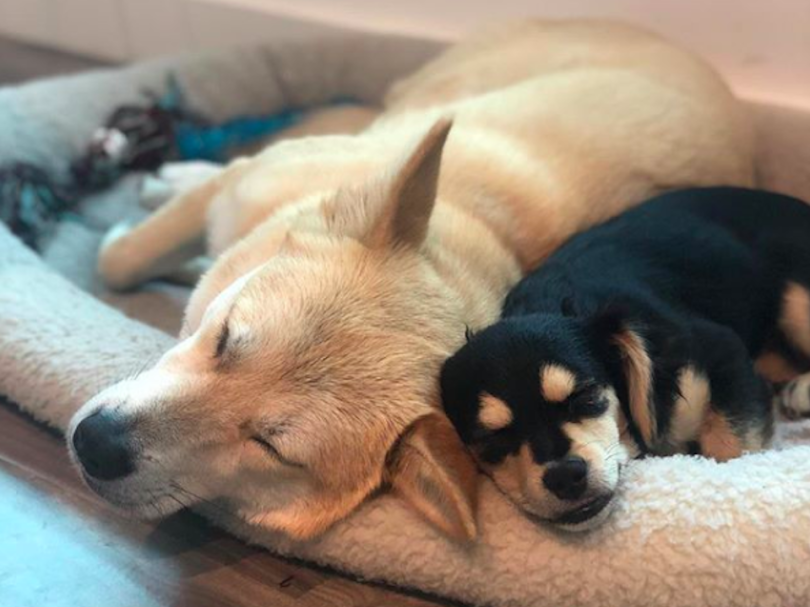 Headquartered in West Hollywood, dogs play a special role at beauty startup PRÊTE, which actively supports the Humane Society and is home to a handful of rescue pups (including one named Frijoles).
How does a dog-friendly office positively impact company culture?
"At PRÊTE, we donate a portion of proceeds to The Humane Society to fight animal cruelty. For a group of people who believe so strongly in animal welfare, it's only natural we have a dog-friendly office — it's part of our brand DNA! Working at a startup can often come with unpredictable hours, so it's nice to be able to work in an environment where all our dogs can play together. Having dogs around allows us to go for a walk and clear our heads a few times a day." — Nina Ojeda, founder and CEO
Featured pup: Frijoles
Age: 5 months
Approximate breed: lab-chihuahua mix
Parent: Nina Ojeda, founder and CEO
BFF: Big sister, Bear
Favorite activities: "Frijoles is our newest intern and as such enjoys accompanying senior staff humans and dogs to meetings (especially where there is food) and sunning himself by the window. He loves learning new tricks (because treats) and playing fetch with rogue hair accessories found in the office or in people's low-to-the-ground purses." — Ojeda
Performance Review: "His first couple of months were a rough start, potty training and all, but since graduating from puppy school he's been eager to show his senior staff his new tricks. He's also the first to give a very warm welcome to office visitors." — Ojeda