Los Angeles and Orange Counties are made up of different neighborhoods with unique identities that influence — and are influenced by — the people who live and work there.
In the past few years, local tech companies have branched out from the Silicon Beach area, not only finding more reasonable rent and cutting commutes but also creating vibrant new communities in the process.
To get a better idea of what geography means to local businesses, we spoke with four tech companies about what they love about their neighborhoods and how location affects company culture.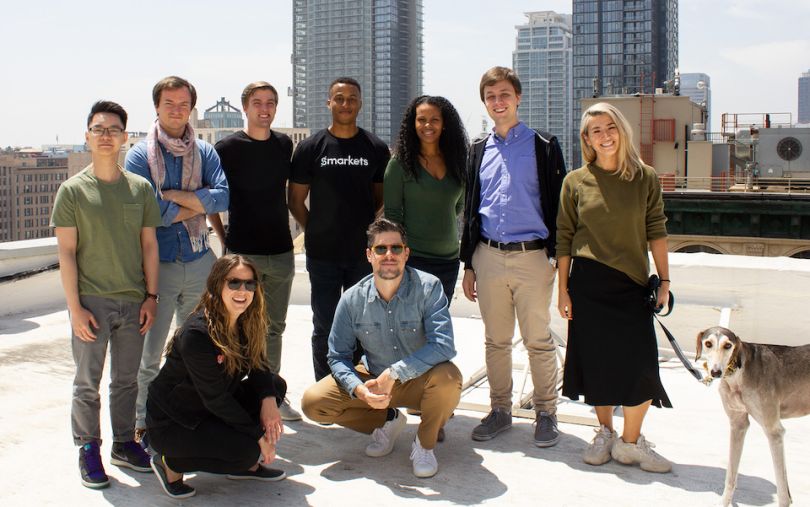 When international betting exchange Smarkets established its U.S. headquarters in Los Angeles, it opted to settle in the heart of downtown LA, strategically located near a major public transportation hub, the 110 Freeway and a booming restaurant scene.
Address: 527 W 7th Street (DTLA)
Resident since: 2017
What makes DTLA a great place to work?
"DTLA is about as centrally located as it gets. We are a block from a Metro stop and encourage team members to utilize public transportation as much as they can. The energy here is dynamic — there's always some sort of event happening and because sports are such a big part of our company's culture, we like to head to Dodger Stadium or Staples Center for some team bonding after work." — Jason Trost, CEO
How has the area become a part of the company's identity?
"Our location in the Financial District has been a big part of who we are as a company. Its central location is great for talented individuals in search of a more convenient commute. The city has changed so much in recent years and the fact that many other tech companies operate nearby is a testament to this neighborhood. We love being a part of DTLA's changing identity." — Amanda Hogg, lead recruiter
What's the best part about working in that location?
"Besides the convenience of the Metro — and Whole Foods — you really can't beat being right in the thick of it. Downtown LA feels like an entirely different city from the rest of Los Angeles. So much of it is walkable and there are tons of options for food and activities that we feel spoiled for choice." — Peter Hammon, director of business development and government relations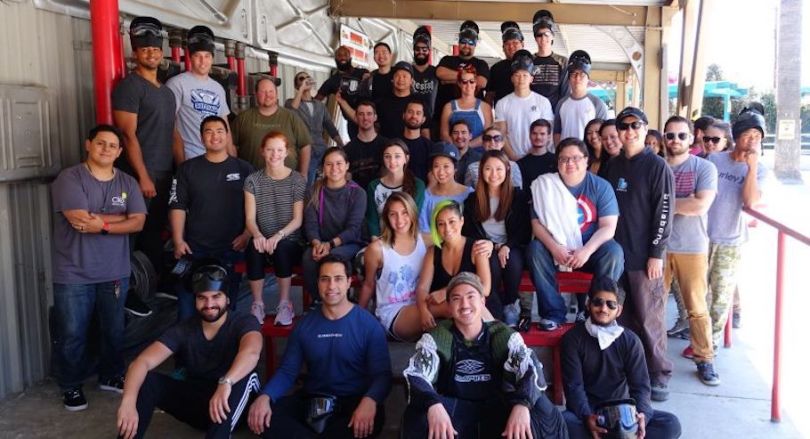 Nestled between Newport Beach and Laguna Beach, Irvine has developed into a major tech community in recent years. Headquartered right off the 405, startup studio Cie Digital Labs is fiercely proud of its location, according to its team members.
Address: 19900 MacArthur Boulevard (Irvine)
Resident since: 2015
What makes Irvine a great place to work?
"It has been said that one should surround themselves with greatness and we have done just that. Our neighborhood positions us amongst some of the top companies in Orange County. Seven floors below us is Acorns, Google is next door, Houzz is down the street from us and Amazon right around the corner.
"We also are very involved with the future of business and technology, so being right down the street from UC Irvine gives us the opportunity to help grow their innovation hub." — Natasha Schulman, HR generalist
How has the area become a part of the company's identity?
"Southern Orange County has become an integral part of our company's identity. Irvine is a melting pot of culture, technology, creativity and the Southern CA lifestyle, and those pillars are directly reflected in the way we approach our work. We utilize technology — combined with creative problem solving and multicultural contextual awareness — to deliver helpful, functional and ground-breaking solutions.
"Our location also contributes to Cie Digital Labs' identity through our quarterly employee activities around the office area. This summer, we are planning a team building event in Newport Beach that will include canoe racing in the harbor.
"As an organization, we promote an active and healthy lifestyle by having a Kinetic Gym on-site, an Equinox Gym next door and the Newport Beach coastline just minutes away. We find that our employees take the morning to surf, bike or run." — Alvin Fong, COO
What's the best part about working in that location?
"Ocean views, Southern California lifestyle, delicious, healthy food, top-tier schools and cost-effective real estate can't be beat. We feel confident that the Orange County technology community is at a major inflection point and we are proud to say that we are located right in the heart of what we like to call 'Silicon Ranch.'" — Whitney Griffith, recruiter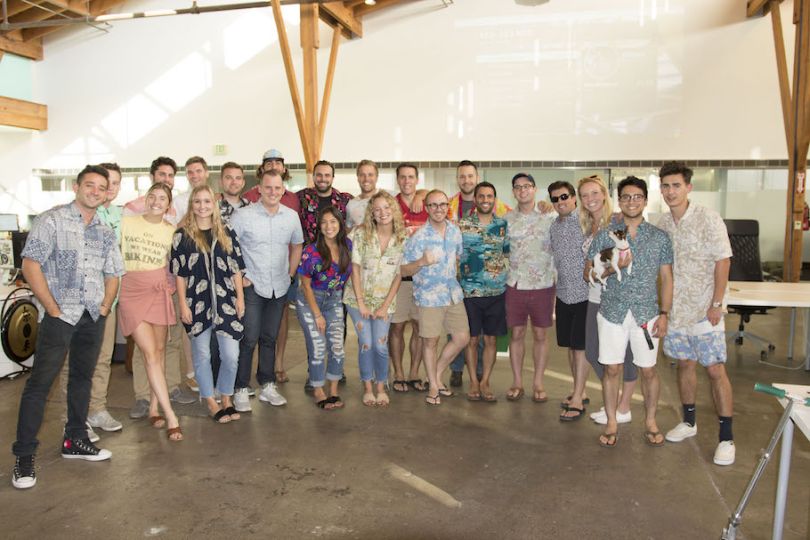 A resident of Culver City since 2014, SnackNation moved to its headquarters in the trendy Hayden Tract in early 2017. Because of its central location between the beaches and the rest of Los Angeles, the company is able to attract talent from all over Southern California.
Address: 3534 Hayden Avenue (Culver City - Hayden Tract)
Resident since: 2014
What makes Culver City a great place to work?
"The Hayden Tract is home to a community of companies doing innovative things. Everyone from Sole Society to Scopely to Beats calls this part of Culver City home. Just walking around, there's a buzz in the air.
"Because Culver City itself is so centrally located, we can recruit from all over Los Angeles — from the South Bay to downtown Los Angeles to the San Fernando Valley. Our office is close to the scenic overlook in Baldwin Hills — where team members can run the stairs — within walking distance of shopping and eating and accessible by public transportation via the Expo Line." — Sean Kelly, SnackNation co-founder and CEO
How has the area become a part of the company's identity?
"We're proud to call this neighborhood home because it's a true community of forward-thinking companies. This community is exactly what we're trying to recreate in our member offices, and what we aspire to be within the walls of our HQ." — Alysse Burroni, director of brand marketing
What's the best part about working in that location?
"This area is beloved by team members because it has it all — innovative companies and cool offices, access to green areas and plenty of places to eat, drink and unwind, all within walking distance." — Burroni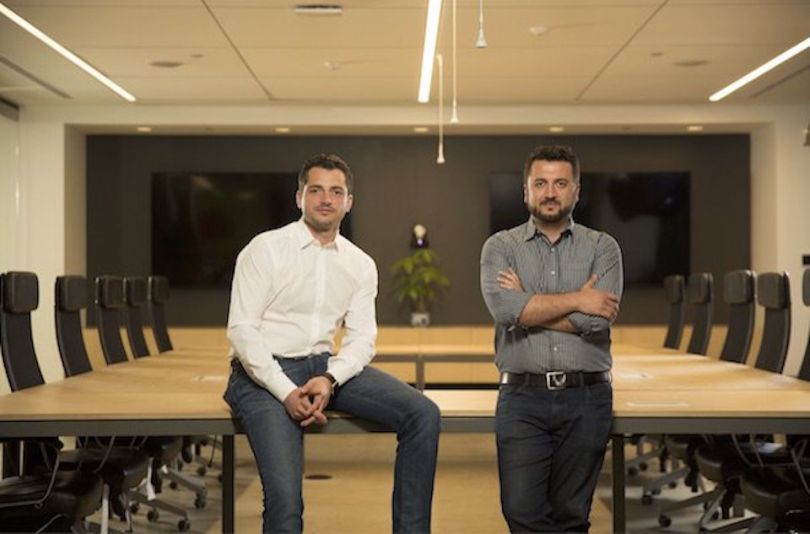 Co-founded by Glendale residents Ara Mahdessian and Vahe Kuzoyan to help home services businesses thrive, ServiceTitan itself has flourished since it launched in 2013. To date, the company has raised more than $160 million in funding — without leaving its headquarters — and is hiring for a variety of roles.
Address: 801 N Brand Blvd (Glendale)
Resident since: 2016
What makes Glendale a great place to work?
"Glendale is an amazing place to be. You get the best of both worlds: the city and the suburban life. The area is super safe and family friendly, has a great school district and there are a lot of fun places to visit with co-workers." — Vach Hovsepyan, VP of Customer Success
How has the area become a part of the company's identity?
"Our company's founders are Armenian and this is a predominantly Armenian community. That level of pride is embedded into the social fabric of our company." — Jason Mulero, senior learning and development specialist
What's the best part about working in that location?
"Glendale is conveniently located near a handful of great neighborhoods. There's easy access to so many things right here, and it's very walkable." — Mulero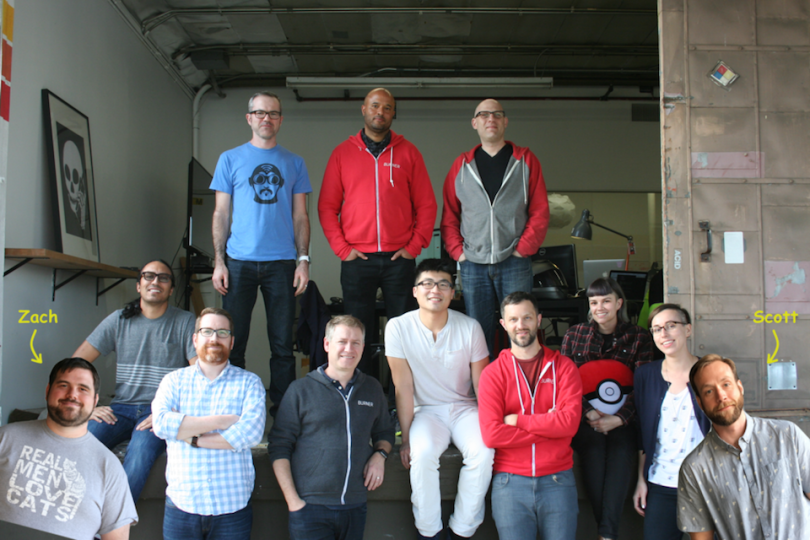 An east sider since day one, Burner graduated from a few dining tables in Los Feliz to a shared office in Silver Lake — before finally settling on an office in Atwater Village in 2014.
Address: 3191 Casitas Avenue (Atwater Village)
Resident since: 2014
How has the area become a part of the company's identity?
"Our identity is very closely tied to our East Side roots. This area is full of creative types and technology folks who don't want to get caught up in the clutter of 'Silicon Beach.' People join companies they can associate with; we're very focused on solving real problems for our users and running a growing and profitable business, not chasing VC trends and hype. We try to keep our heads down and build great, well-designed software, and we tend to attract people who care about the same kinds of things." — Greg Cohn, CEO
What makes Atwater Village a great place to work?  
"On a practical level, there's a great base of tech talent around here. Believe it or not, there are lots of people who live in LA and don't want to spend three hours each day commuting to the far West Side. Housing is half the price of Santa Monica, parking is not a problem and the atmosphere in Atwater Village is infectious. We're right by Griffith Park and conveniently located by Silver Lake, Hollywood, DTLA and the Burbank Airport. Plus, the commute is pretty good from most parts of LA County." — Will Carter, co-founder