Working on the product team of a rapidly-growing tech company demands next-level organization, collaboration and communication skills. Whether it's tracking the progress of a recently-launched product update or building a roadmap for the year's releases, no two days feel the same if you're a product lead.
To get a better idea of what product leaders do on a day-to-day basis, we spoke with two seasoned product managers. Here's what they had to say.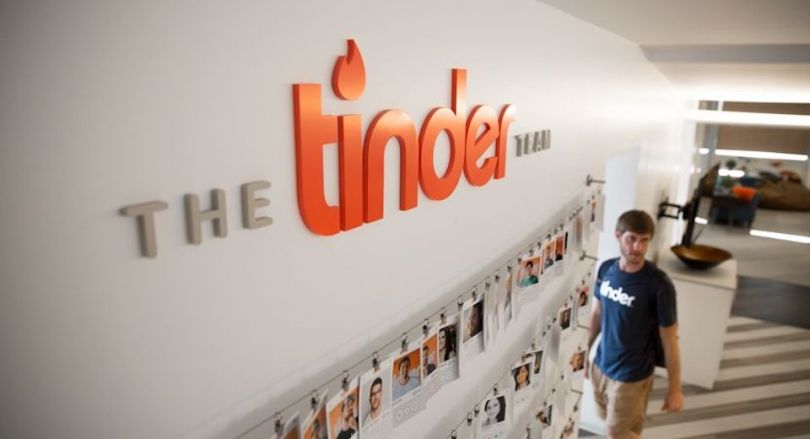 Much of a product team's success hinges on the ability to empathize with users. As one of the most popular apps of all time, Tinder has become a household name thanks in part to its innovative swiping feature, one that wasn't included in the app's first version. According to Digital Product Manager Samantha Stevens, the ability to communicate clearly with multiple departments while tracking the progress of an update is key to being a successful product manager.  
What does your average day look like?
That's my favorite part of my job — no two days are the same! We're a small team relative to other tech companies — just about 300 employees — which means as a product lead, I get to wear many hats. I just launched a product, so this week a lot of my time has been nose-down in data dashboards, analyzing trends in user behavior against my OKRs. I've also spent a lot of time working closely with the engineering team figuring out how to tackle more technical problems and with the performance marketing team to optimize digital ad campaigns. Last week, I worked on messaging with our PR team, did a few interviews and presentations and worked with our product marketing team to put together forecasts and go-to-market strategies for the rest of the year.
Did you always see yourself working on the product side of the business?
Up until a few years ago, I had no idea what product was. I studied psychology in college and found myself really drawn to the how people think, how they interact with each other and what their pain points are. I started my career in digital marketing, applying my psychology background to craft messages that would resonate with people. I found myself really interested in the design and engineering aspect, so I went back to school part-time for two years to study web development and UX design. It was there that I learned what product management was, and fell in love. It's the perfect combination of my two passions: psychology and technology.
How closely do you collaborate with different departments?
The size of our team lends itself perfectly to cross-functional collaboration. As a product lead, one of the most important things I can do is make sure this collaboration is happening. We have so many brilliant minds here — true experts in their respective fields — and I'm very fortunate to be able to learn from them.
What type of technical experience does your team look for in potential hires?
Since we have a really close collaboration with our engineering and data teams, we look for people who are at least technical enough to have effective conversations. You don't necessarily need to know how to code, but you need to be able to understand technical tradeoffs and prioritization in building features. And while you don't necessarily need to write SQL, you need to be able to interpret data and ask the right questions to understand how your product is performing and measuring up to OKRs.
Most importantly, we look for people with strong product sense and user empathy. Our product is so deeply tied to human behavior, candidates with proven track records of building deeply human products — as opposed to B2B, for example — make for great additions to the team.
Founded in 2012, ChowNow helps restaurants manage online orders, grow their brands and identify what they need to be doing to succeed. Headquartered in Playa Vista, the company recently launched a B2C product to help their partners reach new customers via curated content. For Heather Le, the diversity of tasks product managers are responsible for offers the chance to work closely with individual users and different departments on a regular basis.
What does your average day look like?
Product leaders at ChowNow have the opportunity to collaborate with nearly all teams in the organization. On a typical day, a PM could have meetings with multiple teams to ensure alignment on strategy and execution, including updates on project scope and timelines. We highly value product feedback from all perspectives — ChowNow employees, restaurant clients, and their customers — so I am often conducting user interviews, empathy research, internal surveys, and staying up-to-date on changes in the competitive landscape.
Throughout the day, we are communicating on Slack and email with everyone internally — from engineers and product designers regarding everything from features we are building to chatting with the CEO about the latest industry news.
Did you always see yourself working on the product side of the business?
I started my career in brand marketing as a business analyst for a consulting firm and then later became interested in technology. My longest client relationship was with a top enterprise software company, where I was responsible for helping plan product launches. Later, I switched roles.
As a program manager, I worked closely with product managers to understand the product capabilities, new features and the value proposition. I also formed and managed customer communities to collect product feedback. Through this work, I became really interested in product management and UX research because it was the "human" side of technology. I really enjoyed trying to uncover user frustrations and problems and then collaborating with teammates with other perspectives to form a solution.
My first official product management role was at a "B2B2C" startup, where I was given the opportunity to help launch their first native mobile app. Since I was new to the role, I took a UX Design course at General Assembly to gain foundational knowledge about UX research, and creating wireframes and prototypes. Five years later, I have gained experience working on a marketing analytics SaaS product and a mass-market financial consumer app.
What type of technical experience does your team look for in potential hires?
ChowNow is unique in that we build products with a variety of user types. We have mobile and web products that are used by restaurant owners, employees and customers. Therefore, each product has different technical challenges.
Product managers who have experience with B2B and B2C products will be an asset to our team. As we grow the product team and our product offerings, we are looking for experience with native mobile apps, event tracking and optimization, A/B testing, API integrations, data visualization, UX research and marketing automation. Of course, we do not expect each team member to have all of those skills. Instead, we believe that a strong product team as a whole should be able to cover those bases. We can leverage each other's strengths and diverse expertise.