OPSkins CEO William Quigley has built his career on doing things people have never done before.
As a venture capitalist at Idealab, he led investments in several consumer companies during the early days of the internet. Now at OPSkins, he's at the forefront of blockchain technology, helping the company launch WAX token, a blockchain for digital trading.
We spoke with William to learn more about how he leads his team — and the opportunity blockchains provide for OPSkins.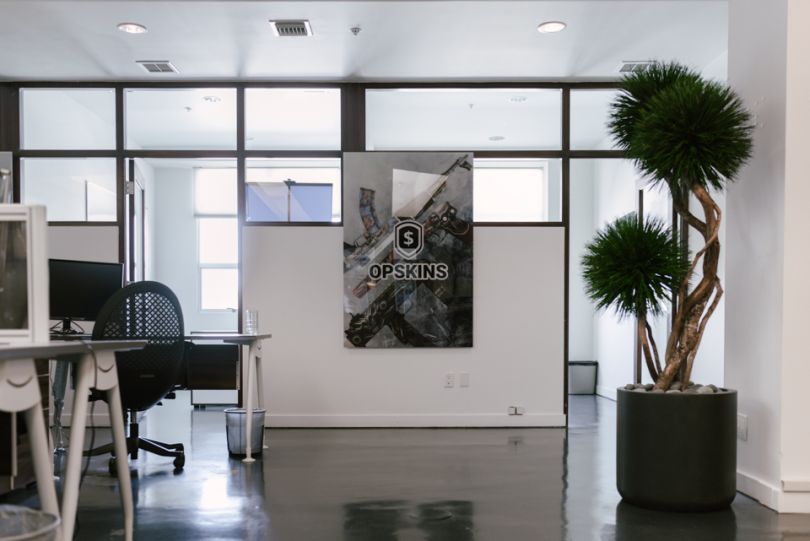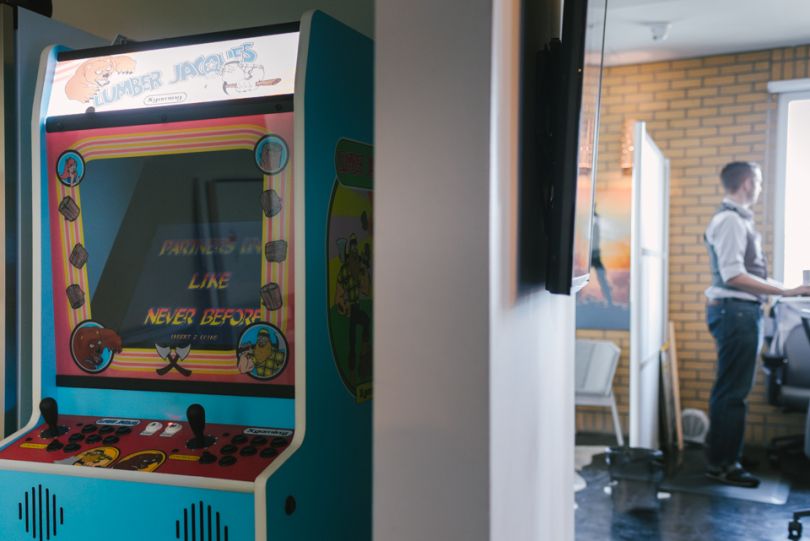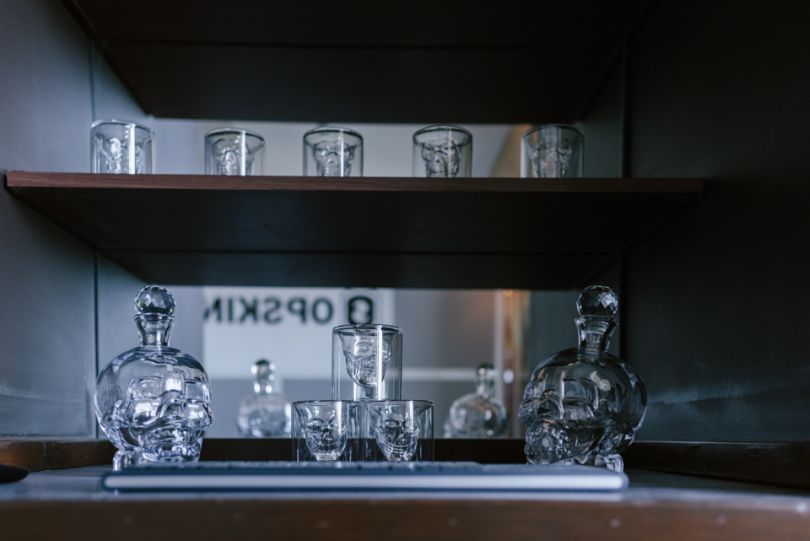 FOUNDED: 2015
EMPLOYEES: 64 national; 29 local
WHAT THEY DO: OPSkins is an online marketplace similar to eBay, where people can buy and sell video game virtual items like digital decals and stickers called "skins". The company also incorporated blockchain technology in the form of the WAX token.
WHERE THEY DO IT: Santa Monica, Calif.
LADY LUCK: All employees and their plus-ones were flown out to Las Vegas for the company's annual trip in 2017. The vacation included a stay at the Wynn Hotel, go-karting, as well as a private poolside bungalow for a performance by the band The Chainsmokers.
PRESS PLAY: Video gaming is encouraged for all employees.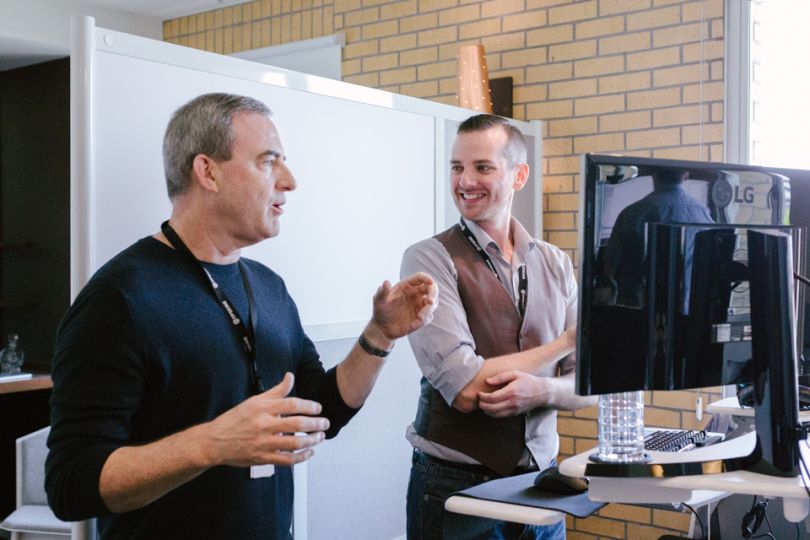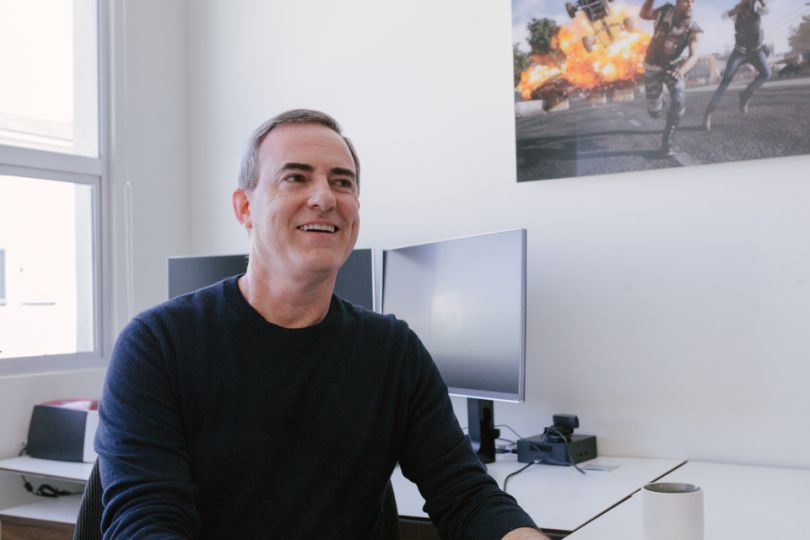 William Quigley, CEO of OPSkins and WAX
DAY IN THE LIFE: In the mornings, William sets aside time to work on his product ideas. Afternoons will find him working on projects related to marketing, customer engagement and community building at OPSkins and WAX. He also spends a lot of time working with companies across the world. He cuts loose in the evenings when he occasionally eats dinner in Santa Monica with friends and coworkers.
BEYOND WORK: William loves taking the dive boat out to California's Channel Islands and exploring the underwater caves of Santa Barbara Island.
 
What attracted you to OPSkins?
OPSkins is at the forefront of next-generation technology, video gaming and e-commerce — three things I love. When you add the value that blockchain technology can bring to a global e-commerce marketplace like OPSkins, I knew it was a great fit. OPSkins recently launched a token generation event (similar to an initial coin offering) for WAX, a new blockchain for digital item trading.
Why did you do create your own blockchain and token?
Blockchains are not a fit for all business activities, but they can do some functions better than existing solutions. For OPSkins, that was in our financial back office. OPSkins allows people in 100 countries to buy and sell digital items through our online marketplace.
WAX is a purpose-built platform using a blockchain-based smart contract to efficiently and affordably transfer digital items. For most big companies, it would have been time-consuming to reach consensus on when and how to build and deploy a new blockchain. My team was involved in the world's first initial coin offering (ICO) and the first smart contract-based token. We were able to launch WAX last year.
Blockchains are not a fit for all business activities, but they can do some functions better than existing solutions."
What opportunities does a cryptocurrency provide for OPSkins?
OPSkins is the largest e-commerce site in the world for accepting cryptocurrency deposits and cashouts in cryptos. There is a reason for that. We have customers across the world. The typical purchase is $10 to $15 and involves a buyer and a seller in different countries. Sending conventional currencies across borders in small amounts is prohibitively expensive.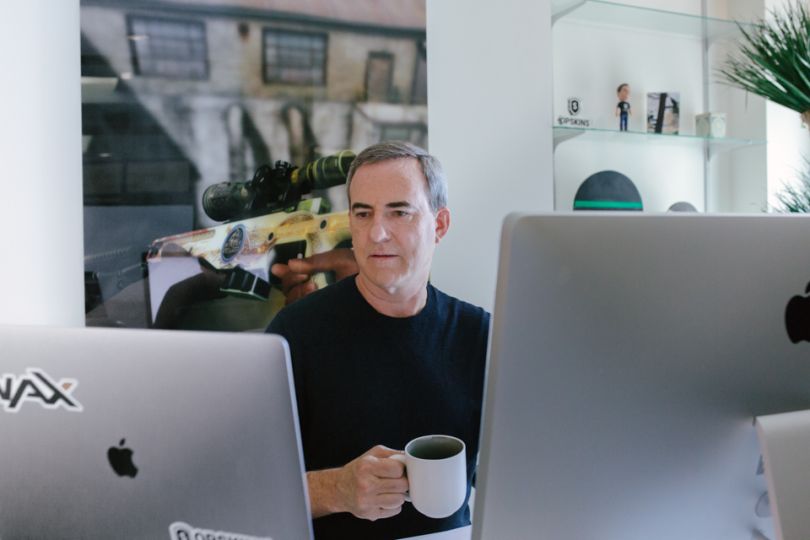 What impact do you think ICOs will have on the traditional venture funding model?
I helped lead Mastercoin, the first initial coin offering. It was also a smart contract built on a blockchain before Ethereum. We built it on the Bitcoin blockchain, but at the time, Bitcoin's developer community wasn't thinking about adding an intelligence layer to the distributed ledger. It didn't work out but it did inspire a small group of our developers to try it again. This time they tried it with a blockchain custom built for smart contracts — Ethereum. My partners and I were one of the largest investors in Ethereum.
The Ethereum ERC20 token standard has enabled thousands of companies to easily launch ICOs. As a long-time venture capitalist, I am amazed at how much better the ICO process is than the traditional venture funding model. I'm not saying it's appropriate for all startups, but when it is, the advantages far outweigh going the venture capital route.
 
Describe your leadership style. Tell us about an action you took that reflects that leadership style.
I set an overarching goal for the company and then do whatever I can to empower my vice presidents and managers to get us to the finish line. Given the breadth of my business experience, I can often be a useful adviser to my team when they are trying something new.
Much of my work life has involved doing things that no one has done before. Decision-making under great uncertainty is something I am quite comfortable with. It's something I can help others be good at as well.
Much of my work life has involved doing things that no one has done before."
What's next for OPSkins? Where do you see your company in one year? In five?
OPSkins is targeting a large and fast-growing market. Digital item trading has always been popular. Now, with the explosion of blockchain-based tradable assets, the market is even bigger. In one year, OPSkins will be trading at least 50 new digital assets. In five years, we will be trading non-fungible tokenized assets and AR assets.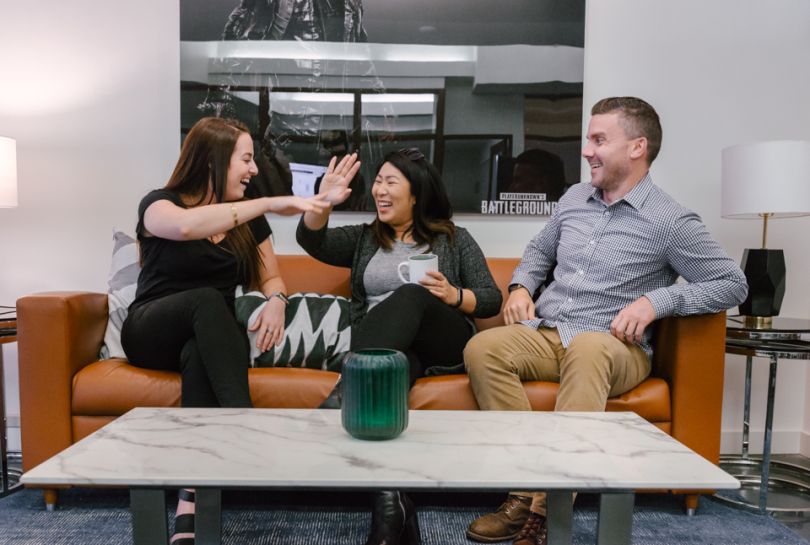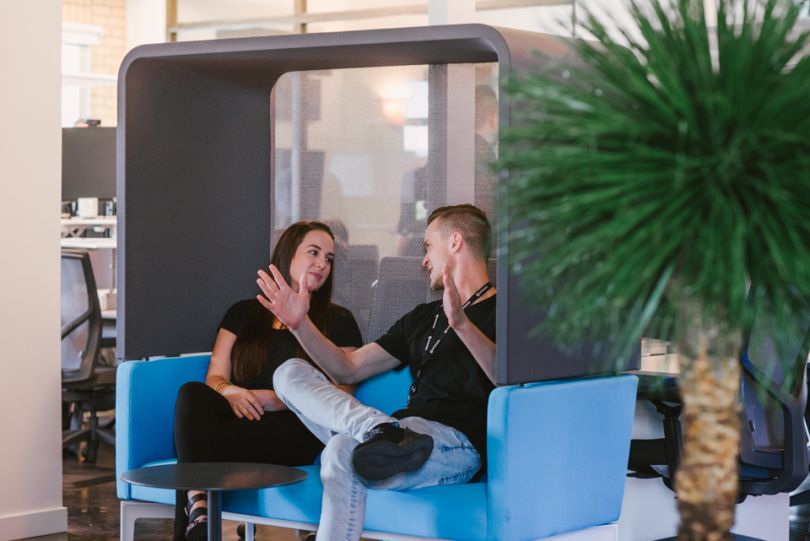 How will you get there? What will you expect of your employees to get the company there?
The most important trait an OPSkins employee can have is good judgment. There is very little precedent to rely on in the blockchain industry. I want to hire people who understand that no one has the answer. The trick is to gather the best data available and apply sound reasoning to arrive at an optimal answer. We experiment with new customer features almost every day. Sometimes it's a hit, sometimes it's a miss. At OPSkins, we believe any decision that is fully reversible is not something to stress over too much.
What is your future hiring projection? What do you look for in candidates today?
We're hiring a lot of people right now for positions across the organization from marketing to software development to operations and business development. We look for people who are excited about blockchain technology and the video gaming and the virtual item trading ecosystem. We also want experts and people who like to work with small, highly engaged teams.