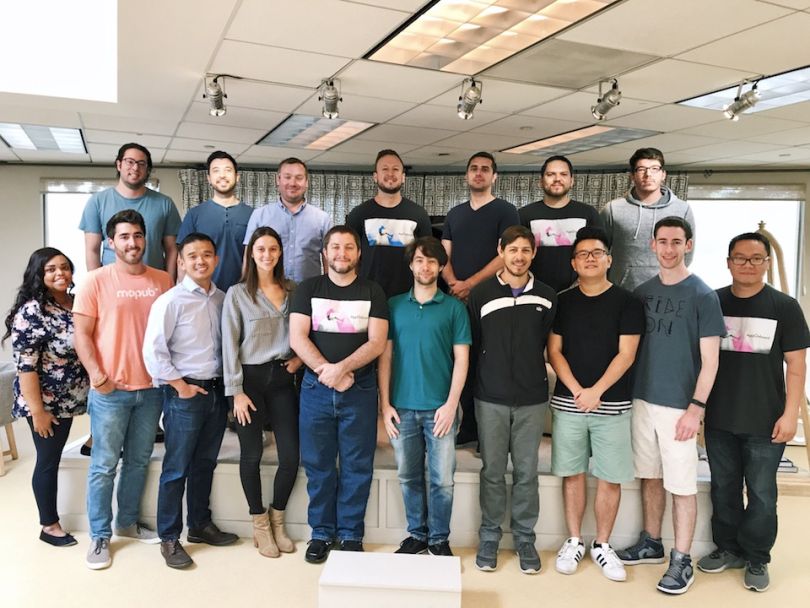 As developers redefine the mobile gaming experience, studios are encountering one of the most common challenges businesses can face: marketing their products.
With hundreds of thousands of games available on Google Play and Apple's App Store, many of the most promising gaming startups struggle to acquire and retain users despite improved graphics and gameplay.
AppOnboard, a Brentwood-based startup founded by AdColony co-founder Jonathan Zweig, announced the close of a $15 million Series A this morning that will ultimately help developers solve this conundrum. Founded in 2016, the company's platform offers studios a different way to market themselves: by letting users play the games before downloading them.
"If you look at the top games on the App Store today, it's much different than it was when it first launched," Zweig told Built In LA. "There are a lot of high-end games that have a console equivalent — Fortnite, PUBG, Rules of Survival — but because of the sheer volume of games available, discovery is becoming a huge issue for developers. Our technology allows users to demo these games — which are sometimes as large as one or two gigabytes — before they commit to downloading them. We really feel our platform matches well with the upward trend of mobile gaming today."
In addition to the influx of capital, AppOnboard announced the addition of LA tech veteran Bryan Buskas as COO. Buskas, who joined Zweig in the early days of AdColony, served as CCO for the adtech giant until March, when he decided to rejoin Zweig at AppOnboard.
"The market opportunity for interactive ads really stuck out to me," Buskas said. "Given the quality of mobile games, the cost of development is going up and the market for interactive and playable ads has been doubling every six months for the past two years. I looked at AppOnboard and saw a great group of leaders and a company that had half its team dedicated to engineering, product and tech roles. I got a chance to engage with the investors during the fundraising process, and the support and relationships they bring to the table really sealed the deal for me."
The Series A brings the company's total funding to $20 million, with a $4 million investment coming almost a year ago exactly as the company was preparing to launch its interactive ad platform. In the six months since the launch, the company has seen more than one billion interactions with its demos, according to Zweig.
"These demos are really engaging, and people seem to really enjoy using them," he said. "We see a huge number of replay rates, with some users actually replaying the demos dozens of times before they download the app. Recently, we had to remove the replay function from one of our racing games because people were playing it over and over again. That's how engaging these demos are; they really feel like the apps themselves."
As for the company's plans for the Series A — which was led by Korea Investment Partners (KIP) and included participation from Mirae Asset Management, Mantaray, MTG, Runa Capital and existing investors — the plan is simple: hire, hire, hire.
"We plan to use the funds over the next 12 to 24 months to double down on product and innovation, as well as commercial expansion globally," said Buskas. "We plan to focus on accelerating development and investing in the tools, which means hiring for engineering, product and tech roles.
"We're just getting started," he added. "I was looking at the photo from the Built In LA profile last year and we had nine people then. Today, we have 42 employees and we expect to have around 75 by the end of the year. We're really excited to build up our team here in LA."