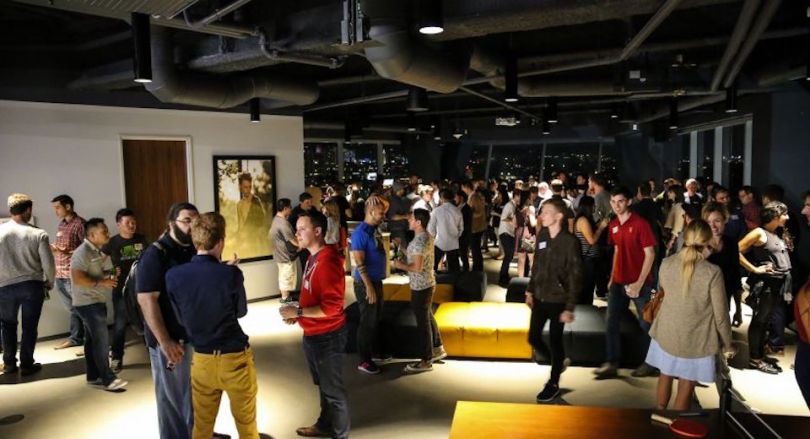 Every week, we dig through our calendar to bring you the five most exciting events in LA tech. Check out our top picks below, and be sure to look at our full event calendar for more LA tech events.
Blockchain: What is It? Why Should You Care?, Monday, March 12 at 7 p.m.
Blockchain, yeah! We all know of the term, but some of us aren't entirely sure what it means. With the intrigue surrounding cryptocurrency rising steadily, now is the right time to go ahead and put a face to a name, so to speak. This week, Sabio is hosting a meetup in Culver City to discuss all things blockchain, predominantly, what it is and what it means for the way people transfer value amongst themselves.
Tech Talk, Tuesday, March 13 at 11:45 a.m.
Santa Monica New Tech, a meetup organized by the Santa Monica Chamber of Commerce, is hosting it's monthly event this Tuesday in — you guessed it — Santa Monica. Take your lunch on the go and hear guest speaker Emily Webb, co-founder and CEO of LA-based Dock discuss the early adoption of artificial intelligence for business.
Learning Data Science through Kaggle Competitions, Tuesday, March 13 at 7:30 p.m.
Head down the 101 this Tuesday night to the Hub101 headquarters in Westlake Village — don't worry, you're going against traffic — for a discussion data science competitions, with special attention paid to the Kaggle Data Science web-portal. Local data scientist Shantanu Karve will describe some past competitions organized by Kaggle, which is the standardized structure for such competitions — and explain what resources are available to competitors.
Hawthorne Tech Networking at LA Ale Works,Wednesday, March 14 at 6 p.m.
Los Angeles County is big, and traffic is bad, so making it to that fancy happy hour in the middle of Santa Monica after dropping off your things in Long Beach is probably a pipe dream. Thankfully, there are plenty of opportunities to mix and mingle with the accompaniment of a cocktail or two. If you're into barbeque and beer, you're in luck. Right around the corner from the SpaceX headquarters, LA Ale Works is hosting a tech happy hour with Bartz Barbecue this Wednesday night. 
Immigration Compliance Updates Under the Trump Administration, Thursday, March 15 at 8:30 a.m.
Most of us are well aware that our home is one of the most popular destination spots in the world, but it's not just midwesterners or southerners who populate the city of Los Angeles. If you represent a business that employes expats living in Los Angeles, you probably have a lot of questions about immigration under the current administration. Geared towards employers and HR professionals, this week's meetup will feature experts on immigration in the current political landscape. Seating is limited, so RSVP today.