As more and more baby boomers prepare to retire, the relative lack of a comprehensive, tech-based tool to help retirees manage all aspects of their retirement is becoming increasingly obvious. Founded in 2016 by Kevin Nazemi, a co-founder of healthcare disruptor Oscar Health, and Tony DeGangi, formerly of Hunch and eBay, Venice-based Renew is a platform that helps retirees stay updated on everything from health insurance to wealth management.
Recently, Built In LA spoke with Mike Verderese, a senior software engineer for the startup — which was recently named to Built In LA's 50 Startups to Watch in 2018 — about being first to market, the dynamics of the engineering team and what LA has that New York City can't offer.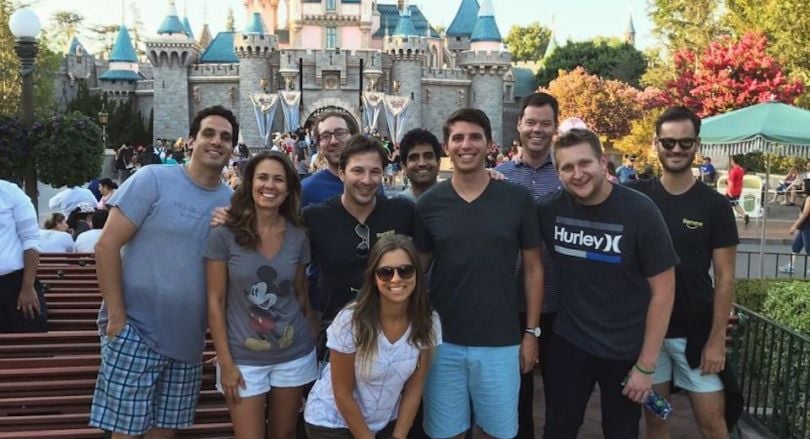 What attracted you to Renew?
I've been doing software development for about eight years now, and the part I love most about it is that I can build just about anything from a blank screen. Up until Renew, I had mostly been building silly consumer products that weren't really making a difference. Working at Renew was a chance to build something that could help people at one of the most confusing and vulnerable times in their lives. I also had worked with Tony DeGangi, our CTO, for a few years, so I had a lot of trust in him.
Renew is one of the first companies to create a tech platform to improve the retirement process. What's it like being part of a team addressing challenges that will affect millions of people?
Working in a space that has been generally devoid of tech startups has given us a big advantage in being industry shapers, as opposed to industry followers. We're building a really unique platform that is unlike most of the current solutions. At the same time, we have to work with companies that are not necessarily used to working with tech startups, so it's been an incredible learning process for us as well as them.
How would you describe the culture of Renew's engineering team? How closely does everyone work together?
Everyone on the team is very close and we all love to have fun. We always push one another to do better and to think about problems in new and interesting ways. After work, we'll go to happy hours, host game nights or even go on runs together.
How would you pitch working at Renew?
At Renew we're not only solving challenging business problems — we're solving hard technical problems as well. We're building many different products, such as our customer-facing site, our remote assist platform, our internal call center tools and our blog. We also integrate with many different data vendors and third-party services. Our team strives to build great software, and I believe that we're doing a great job of it.
You used to work in New York City. What does LA have that NYC doesn't?
The weather – it's just incredible. Going from a city where the weather swings from extreme heat to rain to freezing cold wind within a couple months to the westside of LA, where it's always in the mid-70's and sunny, just makes me happy all of the time. I also love being a 10-minute walk from the beach and a 30-minute drive from a ton of beautiful hiking spots.