We're officially one month into 2018, and local tech companies are hiring like mad. There are opportunities aplenty for talented engineers, marketers, product professionals and salespeople. Just about every company out there is looking to hire for all of those positions. Here are seven local tech companies worth checking out this month.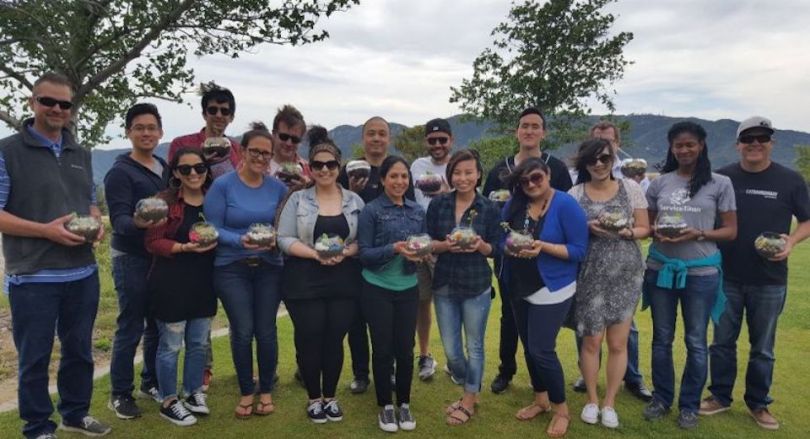 Headquarters: Glendale
Founded: 2013
What they do: ServiceTitan has developed a business management platform designed to help home service companies streamline their business operations and deliver optimal customer service.
Perks: Equity, unlimited PTO, free lunches every day, Zumba and yoga classes, team outings, annual bonuses, and more.
What they're looking for: "We look for outgoing overachievers who are very comfortable talking to our customers about complex issues" — Eric Simpson, senior manager, implementation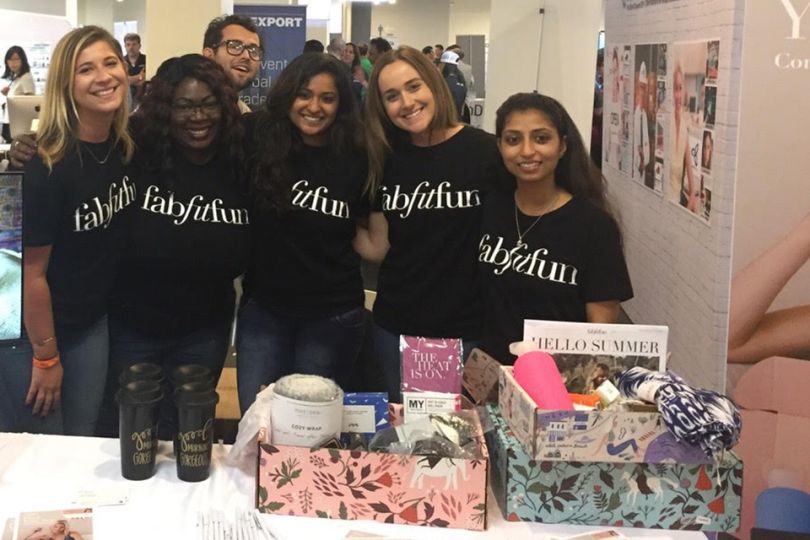 Headquarters: West Hollywood, CA
Founded: 2010
What they do: FabFitFun is an e-commerce and media company that offers users curated quarterly subscription boxes filled with health, beauty and fitness products.
The perks: FabFitFun features a newly-renovated dog-friendly office, with standing desks and an open floor plan designed to encourage team collaboration. Employees are rewarded with quarterly events and parties, subscription to FabFitFun and a quarterly credit in the Add-Ons Store, as well as a fully-stocked kitchen and catered meals. Benefits include medical, dental, vision, 401(k) and FSA.
What the employees love: "I love that we have so many interesting projects to work on. My team works on a mobile app that uses augmented reality, a social network, a content management system and all of the FabFitFunTV apps. We are given really great opportunities to take ownership of our projects and decide which tools we think are best to build them. Also, I love my team. We have some of the smartest, most talented, helpful people from very diverse backgrounds. I am actually leaving for a co-worker's wedding in India this weekend!" — Devin Wells, technical lead
The pitch: "At Fabfitfun we look — first and foremost — for people who embody our values. This is someone who treats our customer like the queen they are, exhibits great judgement and thinks of Fabfitfun as their own company. It's important that candidates enjoy learning and are looking to evolve in their career. Technology is always evolving, so the best technologists evolve with it. Finally, we want the best engineers — smart, collaborative, and confident team members who are also open to new ideas." — Chris Henley, VP, engineering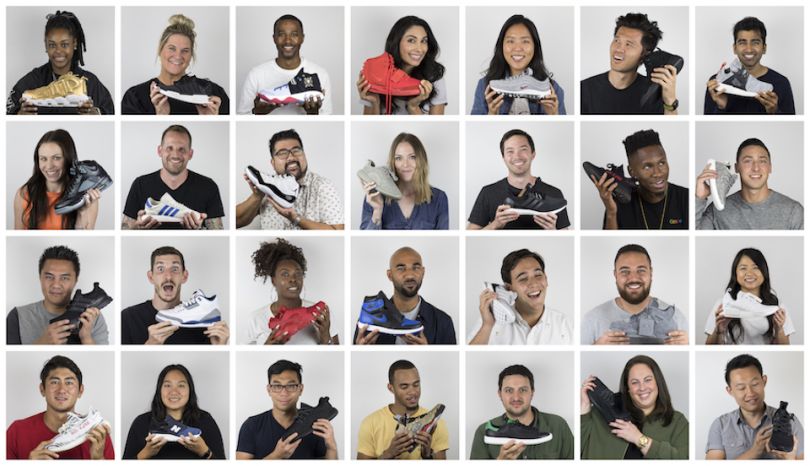 Headquarters: Culver City
Founded: 2015
What they do: With the sneaker marketplace continuing to grow, the problem with verifying a pair's authenticity often becomes a matter of trusting a person's word, which doesn't always work. GOAT has created a mobile app that facilitates all sales and trades while acting as a broker, even going as far as making necessary sneaker repairs. Recently, Built In LA named the Culver City startup as one of our 50 Startups to Watch in 2018.
The perks: 401(k), catered lunches, unlimited PTO, competitive salaries and equity, flexible work hours, motorized desks and six months maternity leave.
What the employees love: "One word: impact. Technology is involved in every part of the business, so engineers here can make small changes with big results. Whether you want to delight customers with a cool mobile app, build out automation in our warehouses or support your teammates in the tools they use every day, you can do so — and you can make a huge difference at the same time." — Aaron Oehlschlaeger, senior software engineer
The pitch: "GOAT sits at the intersection of style and technology. While it's not a requirement to be a sneaker enthusiast, we look for passionate people who are enthusiastic about using the latest technologies to push fashion forward." — Daishin Sugano, co-founder and CPO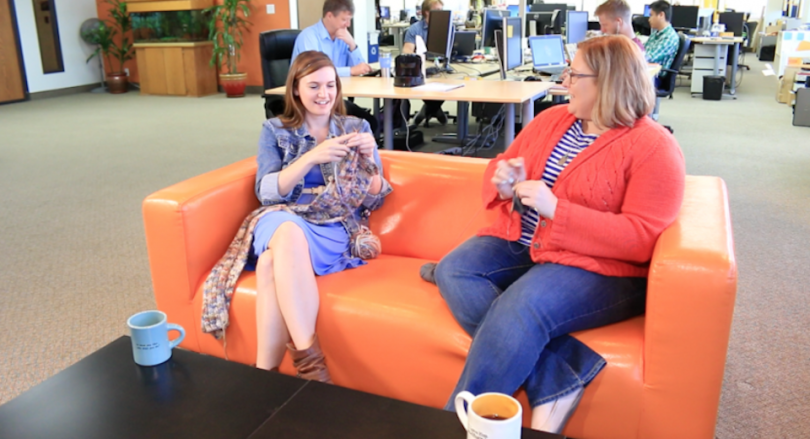 Headquarters: Long Beach
What they do: Founded 30 years ago, Laserfiche's software helps businesses save time and money by streamlining their document management process.
The perks: Daily complimentary lunch, pool tables, a ping-pong table, free yoga classes, free medical, dental and vision insurance and a 401(k) matching program.
The pitch: "At Laserfiche, we all share a common curiosity for anything and everything. This brings an all-hands-on-deck approach to our office. Employees quickly become experts in their roles, but more often form cross-functional teams, collaborate at all levels and take on impactful projects from day one." — The Laserfiche team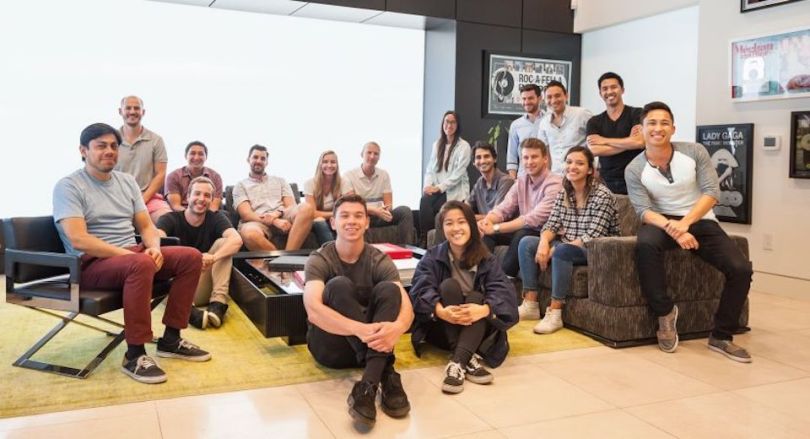 Headquarters: Culver City, CA
Founded: 2012
What they do: Culver City-based Sidebench operates as a technology consultancy and development studio, utilizing a team of strategists, tech experts, product managers and UX specialists to help grow innovative tech companies.
The perks: Unlimited vacation, a dog-friendly office with indoor/outdoor spaces, a fully-stocked kitchen (with beer and wine), a healthcare plan, an education stipend, monthly parties/events, tech stipend, a ping-pong table, walking distance to downtown Culver City.
What the employees love: "I think the people here are the best part. Getting the opportunity to get to know each employee is extremely easy thanks to the company culture. By my second day, I had spent time with everyone in a brief one-on-one meeting, and there are always company events to help build on this."  — Katie Flynn, business development and marketing apprentice
The pitch: "A key attribute of anyone looking to join our team — and one of our core values — is curiosity. We're always looking for people who aren't afraid to ask difficult questions, and we're always looking for people who are trying to learn more about what they're working on and who they're working with." — Kevin Yamazaki, CEO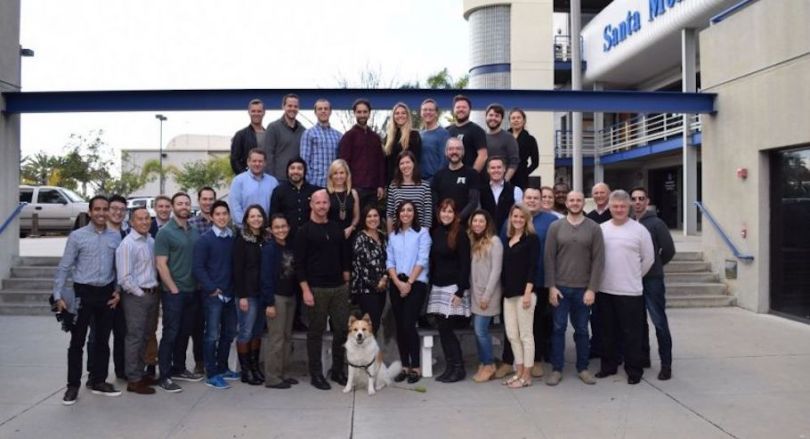 Headquarters: Santa Monica
Founded: 2008
What they do: Headquartered in a brand new office at the Santa Monica Airport, TaskUs is company that provides global outsourcing services to some of the biggest companies in the world, helping them manage their back office support and customer care solutions.
The perks: Laundry credits, mental and physical wellness activities, cell phone and home internet reimbursements, flexible working hours, mindfulness meditation lessons, continuing education stipends, unlimited PTO, fully-stocked kitchen/fridge, regular complimentary meals/happy hours.
The pitch: "At TaskUs, we look for individuals who are constantly striving for excellence in both their personal and professional lives. Our rapid growth demands high performance, and we're proud to say that we have a talented and motivated team along for the ride. It is challenging at times — but with determination, teamwork and grit, the opportunities for career growth are unparalleled. Plus, the dog-friendly office keeps us relatively stress-free." — Angela Georgiades, senior recruitment manager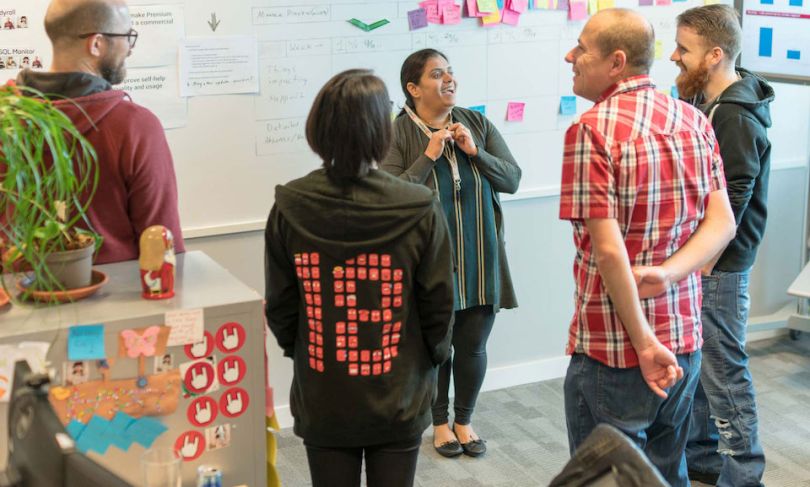 LA Headquarters: Pasadena
Founded: 1999
What they do: Officially headquartered in Cambridge, Great Britain, Redgate Software's LA headquarters is nestled in the heart of Old Town Pasadena. Founded in 1999, the company develops tools for the Microsoft Data Platform, which 91 percent of Fortune 100 companies use.
The perks: 20 days of paid vacation, plus federal holidays, 401(k), health, dental and vision insurance, a relaxed and professional environment, team outings, a well-stocked breakroom, weekly office lunch.
What the employees love: "I love working here for three reasons: the passion I have for our software, our culture and our values. The combination of those three is impossible to replicate." — Chad Tewis, account executive
The pitch: "I look for people with a strong work ethic who are smart, driven and dynamic. Someone who is both a team player and innately driven to succeed. At Redgate, we're passionate about our products and our customers, and we're looking for someone who shares that passion and commitment to customer success." — Ryan McNitzky, regional accounts director