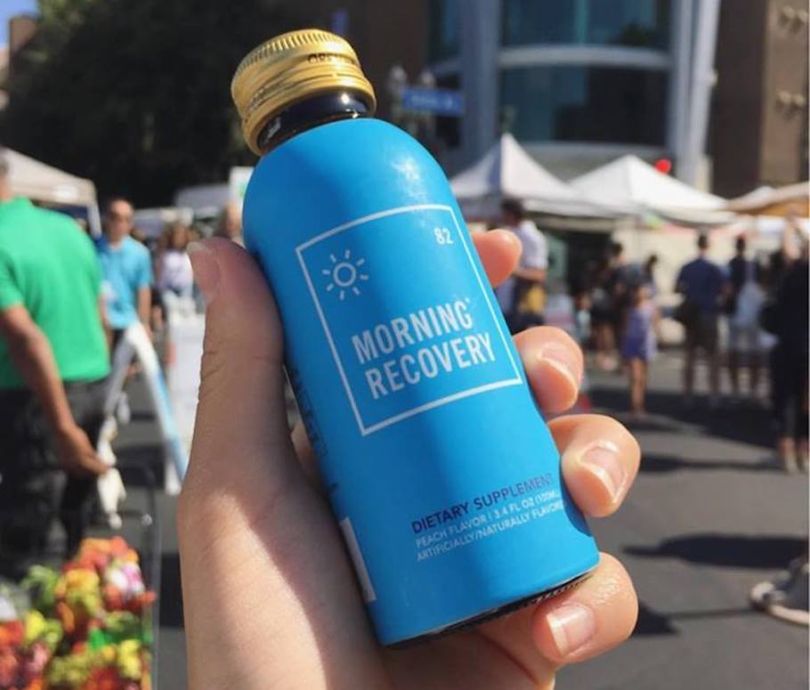 It's a situation many of us have been in before. A weeknight drink with a friend turns into four, and before you know it, it's 6:30 in the morning, your alarm sounds like it's on steroids, and you can't decide which is worse: the pit in your stomach or the pounding in your head.
For as long as people have been imbibing, the hangover has been considered inevitable. Do the crime, pay the time. And yet, for many, an afternoon or evening's worth of great times amongst friends is worth the price of feeling, let's say, less-than-productive the following day. Or days, for some of us.
That loss of productivity following a night of celebration is exactly what Sisun Lee, founder of 82 Labs, was troubled by during a visit to South Korea, the country in which he was born. The former Tesla product manager — who also had stops at Uber and Facebook — began to reflect on a hangover solution after observing that his friends were back at work, productive as ever, after consuming a special concoction following their night on the town. Meanwhile, he was not feeling quite as energized. Clearly, his friends were in on a secret.
Thus commenced Lee's search for what turned out to be a not-so-mythical hangover cure and later became Morning Recovery.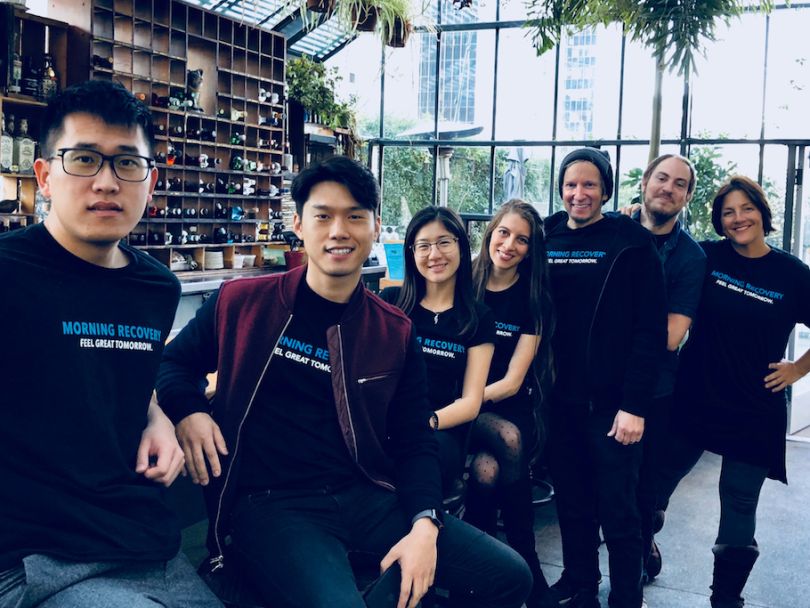 "When I tried my first hangover drink, I woke up the next day feeling absolutely fine," said Lee. "So when I got back to the states, I ordered a bunch of different types of Korean hangover drinks to experiment with, and started doing research into the market."
What Lee learned — aside from the fact that South Koreans are the world leaders in liquor consumed per week with 13.7 shots on average, compared to Russia's 6.3 — was the science of the hangover.
According to Lee, alcohol, in its purest form, is ethanol. To get it out of your system, it needs to be converted to acetaldehyde, which binds proteins, causing that inflammation you feel when you're hungover. Acetaldehyde is then broken down into acetic acid by enzymes produced by the liver, and then purged from the body in one way or another. In his spare time, Lee read numerous studies that stated something called Dihydromyricetin (DHM) speeds up the enzymes in the liver, helping flush the ethanol out of the system more quickly.
Over the course of the next few months, Lee was able to develop a recipe of his own, designed around an Asian herb called Hovenia Dulcis that is rich in DHM, and established a relationship with a factory in South Korea capable of making the product, which he then distributed around Silicon Valley. It didn't take Lee very long to realize that he was on to something.
"None of this was planned," he admitted. "I paid like, $1,000 to make 200 bottles of Morning Recovery, and I literally just started giving them out to my old colleagues at Facebook and Uber. People started finding out about it from friends of friends, and they wanted to buy it, and it started to get out of hand, so I made a really simple website to explain how people could get it, and as soon as I made a public Facebook post explaining this, a friend of mine — who is a venture capitalist — posted the link on Product Hunt, and it blew up. Over that week, we got more than 20,000 subscribers, but we only had around 1,000 samples. We were really excited, but had no idea how to meet that kind of demand so quickly."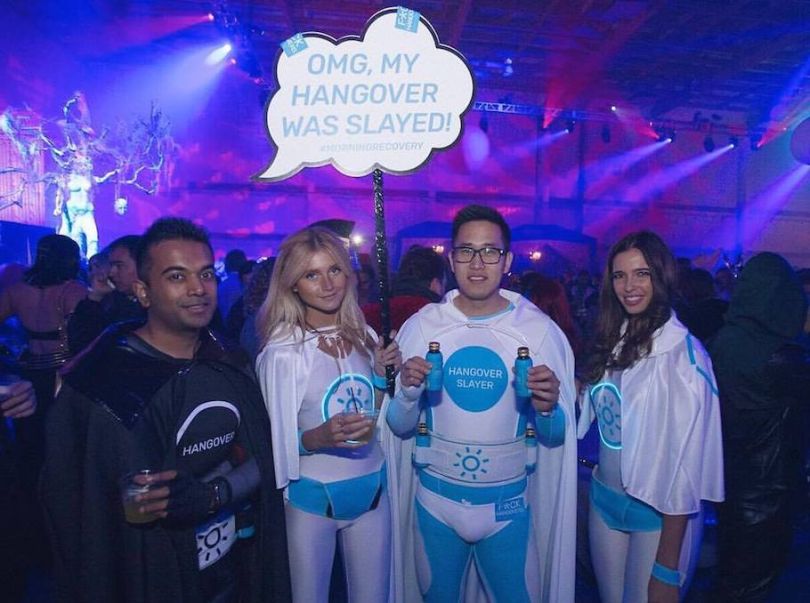 As a result of the buzz, Lee began receiving inquiries from venture capitalists and angel investors expressing interest in investing, but from Lee's vantage point, he only had a few hundred bottles worth of Morning Recovery samples and at best, a minimum viable product. At the time, his sample didn't taste very good and lacked strong packaging or branding. To tackle these challenges,  Lee decided to approach the product in the same manner in which he would approach building software.  
"Throughout my career in tech, I have been involved in building growth products. It's all about increasing the user base and increasing retention, so all I did was apply that framework here," Lee said. "I don't know how CPG brands are supposed to be built. So the first thing was, developing that minimum viable product. What's the problem that you want to solve? Do people value that problem as much as you think they should? Our MVP was something that didn't look or taste very good, but it was effective. My thinking was, yes, flavor, distribution and labels are critical. But for an MVP, if it doesn't work, then it doesn't work. It's all about being lean, moving fast, getting people's feedback, and focusing on the core impact."
Throughout my career in tech, I have been involved in building growth products. It's all about increasing the user base and increasing retention, so all I did was apply that framework here."
After a wildly successful IndieGoGo campaign that saw the product generate $250,000 in sales in just three weeks, Lee decided to focus on Morning Recovery full-time. After being briefly deported thanks to the repeal of President Obama's international entrepreneur was ended — Lee is Canadian and did not have a green card — he opted to take a $250,000 investment that would not only help his new company get off the ground, it would also make him eligible to return to the U.S.
Now headquartered in Koreatown — though Lee and his team are in the process of looking for a new company headquarters — the company's success has been astronomical. In its first three months, Morning Recovery closed more than $1 million in sales. As the team continues to grow, Lee said that he can't help laughing about how a prestigious career in tech somehow landed him in the business of selling beverages.
"The idea of starting a business was always in the back of my head," he said. "I just never thought it would end up being a food company.