Because entrepreneurs work long hours focusing on specific goals, the reality of hitting those initial milestones and solidifying a place in the market can feel a bit surreal. So too can the feeling of transitioning from a period of rapid growth to one of stability, but this is a critical period in a company's life. The next step involves attracting and retaining talent. But offering awesome employee perks to entice potential workers is only half the battle.
Recently, Built In LA spoke to three local tech companies about how they were able to create an environment that fosters creativity, collaboration and a realistic work-life balance.
Like great sports teams, businesses — now more than ever — strive to create a familial environment in which anyone can voice their opinion without fear. Considering the differing economic, cultural and educational backgrounds within a given business, however, means that creating that familial atmosphere is anything but easy. Though employees at West Hollywood-based Tinder enjoy perks like 401(k) matching, daily catered lunches and tuition reimbursement, it's the communal sense of togetherness the company has fostered that drives innovation, according to Chief HR Officer Lisa Nelson.
What does a great company culture look like?
A great company culture fosters an environment in which people believe in the mission of the organization, understand their unique contributions and feel empowered to share their input — no matter the circumstances — while knowing that their view is valued by every person in the room. When this kind of communication, transparency and confidence in your teammates come together, you're on the road to success. At the heart of it, as well, are kindness and empathy, which foster a sense of belonging and mutual respect.
How has Tinder's culture evolved as the company has grown?
Tinder has experienced explosive growth over the past couple of years — and continues to do so. From 2015 to 2017, our engineering team alone nearly tripled in our California offices, which has brought with it many challenges. With growth comes increased specialization, and with increased specialization comes many more points of view to consider when building new products or executing marketing campaigns. When the company was smaller, everyone knew one another, which made building relationships easy and fostered a feeling of being a close-knit family. Today, we strive to maintain that close-knit, startup atmosphere by investing in group fitness classes, new hire welcomes, recreational sports leagues and more. All of these efforts help make our now giant workspace feel smaller and help us get to know new team members from every part of the company as we continue to grow.
Just like any company, though, there has been a lot of trial and error throughout our journey, and we've made some mistakes; but that's okay. As we've grown, we've transformed into a more results-oriented culture with a strong focus on engineering excellence, building innovative products and a commitment to developing our team. We've made a conscious effort to invest in our people through training programs, we conduct cross-functional postmortems on any projects that didn't go as planned, we build in time to reflect on the successes of products that have outperformed expectations and focus on open and honest performance feedback.
What are some things that companies should avoid as they grow?
Transparency and communication — even over-communication — are most important, especially as a company grows. Periods of exponential growth can feel scary — for executives, who aren't used to managing so many people, for more tenured employees, who may feel like the close-knit nature of the group is being threatened or that they are being drowned out during times of change; and for new people joining, who can likely pick up on a shifting dynamic.  
During times like these, it is imperative not to dismiss employee resistance to change. Instead, embrace it, seek to understand it and lead with empathy and transparency to achieve change and continue to build trust in leadership. Avoid extended periods of silence from the leadership team and instead keep the cadence of all-hands or company-wide meetings consistent to foster a sense of transparency.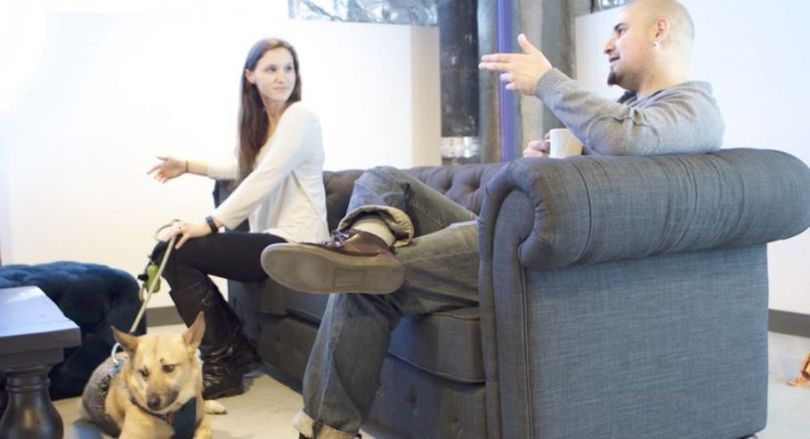 LA-based fintech startup ZestFinance is known around town as an innovative tech company using machine learning algorithms and big data to change how credit decisions are made. Founded in 2009, the company offers its employees a host of awesome perks, but according to Senior Technical Recruiter Lisa Kattan, a great company culture isn't developed through fun employee benefits — it comes from the people who make up the organization.
What does a great company culture look like?
Corporate culture is what drives happiness and satisfaction at work. If you build a culture where people are valued and appreciated, the performance of the business will follow. At ZestFinance, we give smart people an opportunity to do interesting, challenging work in an environment where they are respected and where their opinions matter. Our culture is built around 10 principles that all Zestians live by.
One of the most important principles in building a great culture is transparency at all levels. Our leadership communicates performance, goals and everything that relates to our business.  We have Tuesday Talks led by our CEO, Douglas Merrill, where we encourage open conversations, or what we call "living out loud."
Diversity is also critical to building a great corporate culture. At ZestFinance, we believe diverse teams are the key to winning. People with radically different worldviews approaching a problem will always generate more creative ideas and solutions. In addition to racial and gender diversity, we also strive to build teams that are intellectually diverse — constructive dissent is common and intentional, as we pair folks with different academic and industry experiences as well as personal interests.
Another element to a great company culture is employee health and well-being. To keep employees healthy and happy, we have unlimited vacation, six-month maternity leave/three-month paternity leave, an onsite gym, a game room and a spa station, as well as catered lunches in a dog-friendly, open office environment.  
How has ZestFinance's culture evolved as the company has grown?
The core values of our culture have been the same since the day we were founded, and as we've grown, we've found new ways to demonstrate those values. We've been able to maintain a high-level of transparency as the company expands. Growing also presented opportunities for us to become more diverse, and we've embraced that. As an organization, we always strive to improve - we embrace what works and learn from our mistakes.
Is it organic? Or was it something that grew over time?
Our CEO had a strong vision for the company and the culture when he founded ZestFinance, and we have reinforced that vision over time. For example, every candidate who interviews at ZestFinance is evaluated not just on their skills and expertise, but also on the cultural fit with the company. We want to ensure everyone at ZestFinance shares our core values.
What are some things that companies should avoid as they grow?
Many startups can get caught up with the social aspects of the "startup culture" and miss out on what really makes a growing company's culture: a passionate group of people dedicated to the same mission. This requires a leadership team that puts value on creating an environment in which opinions matter and where people are heard, and it requires a commitment to intentional hiring to reinforce those core values. At the end of the day, the social aspects of a startup are fun, but want people really want is an opportunity to do interesting, challenging work they find fulfilling, in an environment they enjoy, with other smart people.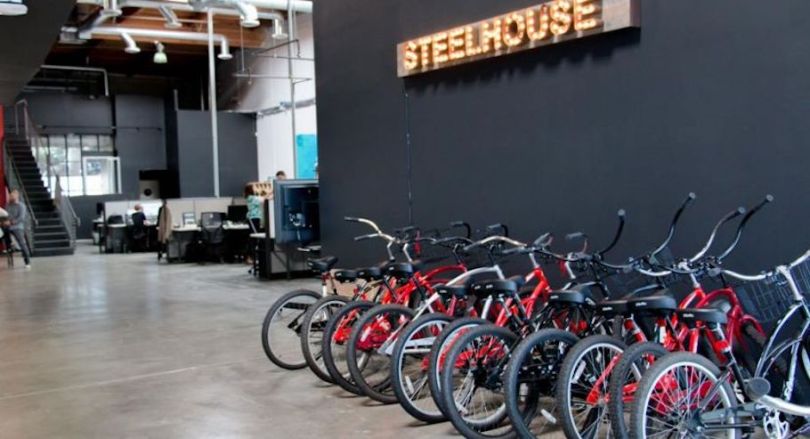 Echoing Kattan's sentiments, SteelHouse Vice President/Head of Talent Kathleen Prior-Louis noted the importance of a team that feels more than comfortable at work, but also spoke to the fact that faith in fellow employees creates an atmosphere in which people are innately pushing each other to be better on a daily basis.
What does a great company culture look like?
We believe a great culture is built on freedom and responsibility, with trust underlining it all. Team members who know they have the faith of the company and their peers will do better work — it's just that simple. It's why SteelHouse perks are designed to ensure everyone knows they are valued — three-day weekends each month, a work-from-anywhere policy, a $2,000 vacation stipend, and an unlimited vacation policy speak to the trust that the company has in its people. A great company culture values its people, and in turn the people value the company.  
How has SteelHouse's culture evolved as the company has grown?
When the company was founded, it was driven by team members that embodied the "work hard, play hard" mindset. As the company grew, the mentality never went away. Don't be fooled into thinking that just means happy hours and company parties, either (although those are pretty great). SteelHouse expanded the "play hard" mentality by adding educational culture classes, with topics, such as "Getting the Most Out of Your 401k." The body and mind haven't been ignored either, with morning meditation and yoga sessions available.
What are some things that companies should avoid as they grow?
Companies must work hard to retain their identity. Companies must also work hard to make new hires feel welcome right off the bat. By doing so, they avoid any possible schisms between "new" versus "old," because everyone feels like they are part of one big team.