'Tis the season for tech companies to ready their budgets for 2018, but with the amount of funding pouring into LA tech, local businesses aren't waiting for the new year to start their hiring sprees. Here are five local startups on the prowl for new talent this December.
What they do: In just five years of operating, Marina Del Rey-based e-commerce giant Dollar Shave Club has evolved from a fledgling startup headquartered in a Venice garage to a company Unilever gladly purchased for $1 billion.
Headquarters: Marina Del Rey
Founded: 2011
The perks: A full-time barista, haircuts, carwashes, massages, guided meditation sessions, free online courses through Lynda.com, catered lunches on Tuesday, a fully-stocked kitchen, 401(k) and more.
What they want: "Life at DSC is one of the best out there! If you consider yourself a self-driven, motivated and creative individual who wants to impact a mighty business, this is the place for you. No job is too large or too small — and be prepared — what you come here to do may morph into 15 other opportunities (if you want them). Come and join us, it will be fun!" — Peter Moore, VP, global talent acquisition & employer brand
What employees love: "One of my favorite things about working at Dollar Shave Club is that my work doesn't happen in a silo — it helps inform the business on not only its strategy, but also the day-to-day tactical decisions. It's super rewarding!" — Liz Murphy, senior manager, consumer insights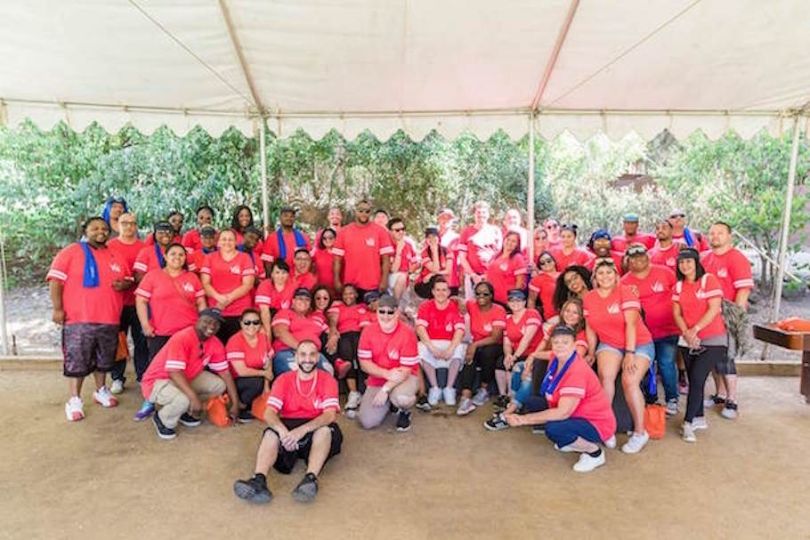 What they do: Verifi is an LA-based startup that offers medium and large merchants deliver comprehensive payment protections solutions.
Headquarters: Los Angeles
Founded: 2005
The perks: Competitive salary plus bonus and stock options, tuition reimbursement, medical, dental, vision and life insurance; 401(k) matching, paid time off and paid holidays, company-sponsored parking and more.
What they want: "We look for self-starters who are problem-solvers but can also collaborate in a team environment." — Jeff Hirono, team lead, software engineering
What employees love: "I really do enjoy working at Verifi. The company always seems to be growing faster and faster, but it still holds onto that small company feel, where you know everyone. From a technology standpoint, we get to solve some really challenging problems in a way that is both fun and engaging." — Kyle Corupe, system administrator V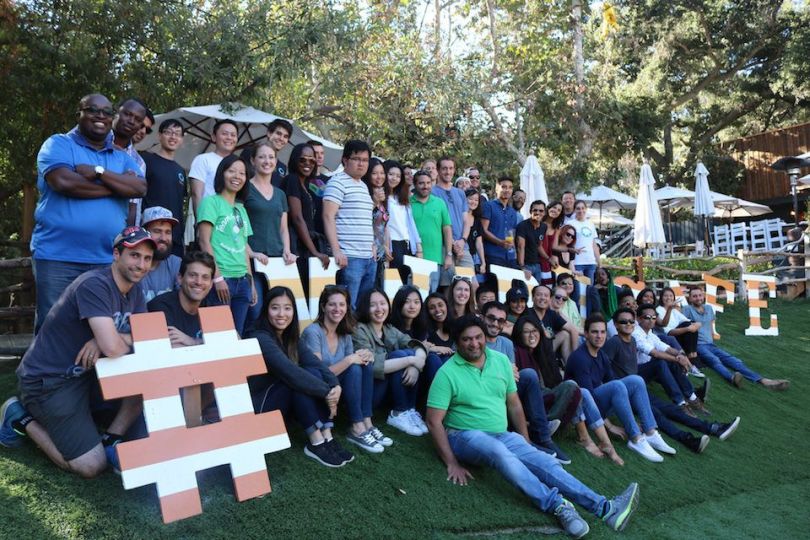 What they do: Tala has developed a mobile fintech platform that offers users in emerging economies access to customized loans through the company's app, which is capable of evaluating customers for credit, using data from the device itself.
Headquarters: Santa Monica
Founded: 2012
The perks: Company covered medical, dental and vision insurance; a professional development budget, competitive salary and equity, life and disability insurance, unlimited paid time-off, 401(k), company outings and happy hours, weekly lunch-and-learns featuring employees and outside experts; a healthy snack bar, commuter benefits, travel to different markets and global offices, an annual company retreat and more.
What they want: "At Tala, we serve a global customer base with complex and unique needs, so we value individuals who come from diverse backgrounds who tackle these challenges with open-mindedness. The ideal Tala team member treats his or her work — whether ad copy, engineering code or product innovation — as craft, and drives personal growth by stretching their own limits as well as the team's." — Johnny Lee, CTO
What employees love: "I love working at Tala because it is so unique. It's exciting to be part of a team that works on the cutting edge of data and technology for a social mission like we do. Our diverse staff consistently challenges our limits by testing our hypotheses in the market and questioning our assumptions. It's both the most intense and most rewarding environment I've ever experienced." — Shannon Moran, senior data analyst
What they do: El Segundo-based Wpromote is a full-service marketing agency that serves a wide range of clients, from Fortune 500 companies to small startups.
Headquarters: El Segundo
Founded: 2001
The perks: Unlimited PTO (as of January 1, 2018), 80 percent paid health 401(k) with company matching, a work-from-anywhere program, private yoga twice a week, flexible spending/supplemental insurance options, preferred credit union access, subsidized Eat Club lunches, fine-wine Fridays and a dog-friendly office.
What they want: "I always look for someone who is eager to make an impact. We want someone who has fresh ideas, is willing to put in the effort and wants to be an integral part of Wpromote's continued growth."  — Jamie Lane, SVP, marketing
What employees love: "I love working for Wpromote because I feel that this company works really hard to maintain the high quality of service we provide. While Wpromote is constantly creating challenges to better its employees, the company also takes very good care of us by offering great perks and benefits. The best part is that there is constant recognition given to every employee, both through internal and external channels, and all that hard work shows. It really gives you a sense of accomplishment. — Jorge Urzua, IT Support Tech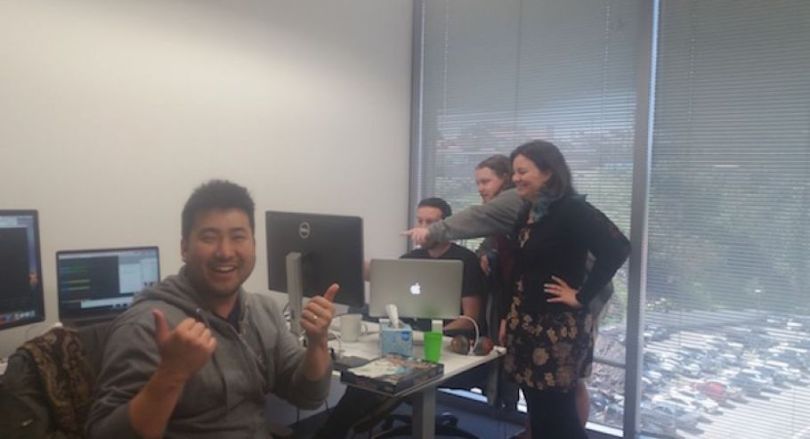 What they do: Versus Systems partners with video game developers to offer prizes unique to the gaming industry, helping gamer retention and satisfaction while helping the developers reach a wider audience.
Headquarters: Los Angeles, CA
Founded: 2014
The perks: Unlimited vacation, a flexible work day, 401(k), full medical, equity and more.
What they want: "We love proactive learners who get excited about creating from the ground up — people who are fired up by curiosity and innovation, and get excited about transforming the gaming industry." — Amanda Armour, head of people
What employees love: "I love technology and I'm fascinated not only by what it does but also about how it works. Being part of a team developing this technology is very exciting." — Steven Barragán, software engineer