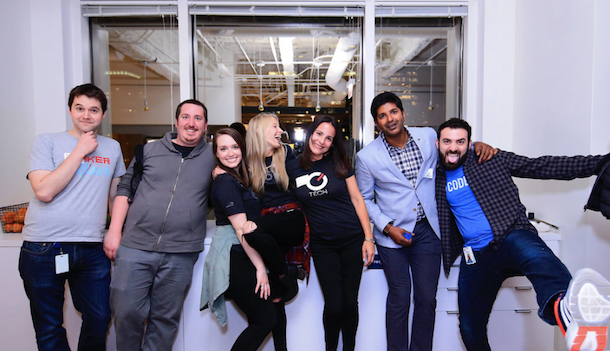 Every week, we dig through our calendar to bring you the five most exciting events in LA tech. Check out our top picks below, and be sure to look at our full event calendar for more events worth checking out.
JuntoLA Social Gathering, September 12 at 5:30 p.m.
Meet up with fellow founders, leaders, investors and startup employees at this networking event hosted by the Junto Institute. Managing director Taylor McPartland will also share his vision for the accelerator's LA division.
Preccelerator Program Demo Day and 5-Year Anniversary Party, September 13 at 5:30 p.m.
What better way to celebrate a business accelerator's fifth anniversary than a good old-fashioned demo day? Hosted at the heart of Silicon Beach, this outdoor patio shindig will feature free apps and drinks and an opportunity to learn more about the current Preccelerator class.
TechDay LA 2017, September 14 at 10 a.m.
Catch up with more than 300 companies at TechDay's annual LA showcase. Kicking off at 10 a.m., the day will be jam-packed with demos from startups in verticals ranging from on-demand to fintech and enterprise. Also, be sure to check out the event's Accelerator Alley.
Hacking for Humanity — A Social Innovation Hackathon, September 14 at 10 a.m.
Join Girls in Tech Los Angeles and the Linux Foundation for a two-day hackathon taking on some of the world's biggest challenges. Participants will work on projects from the Girl Scouts of Greater Los Angeles, The Raw Science Foundation, The National Association of Social Workers and the Network for Teaching Entrepreneurship. The event is open to all techies, irrespective of gender or specialization.
Built In LA's Top Companies Hiring, September 19 at 7 p.m.
We're celebrating the tech companies putting LA on the map and shaping the future of our local ecosystem. Swing by and get to know what makes LA startups tick, meet their teams and discover your next opportunity.
Have a great week, and be sure to check out our events calendar for more LA tech events.