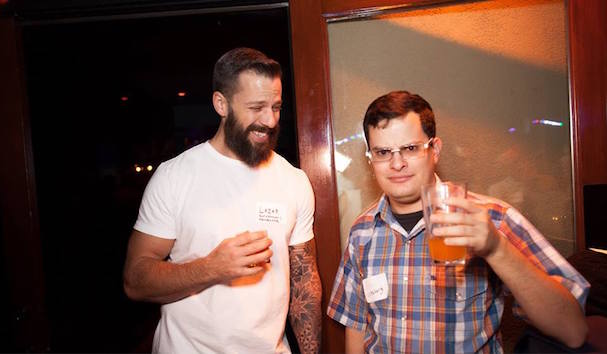 Every week, we dig through our events calendar to bring you five of the most exciting events in LA tech. Check out our top picks below, and be sure to look at our full event calendar for more LA tech events.
Blockchain & Beans, August 22 at 9 a.m.
Head down to Santa Monica this Tuesday morning for a discussion about blockchain technologies. Blockchain expert Nelson Petracek will lead the talk and explain how the technology can be applied to everyday businesses (like coffee shops).
Panel Discussion on Intersection of Policy and Health Tech Innovation, August 22 at 6 p.m.
On Tuesday evening, the University of Southern California will host a panel dedicated to the future of healthtech and public policy. On hand will be a number of local luminaries who will discuss the ever-changing public policy landscape and how tech companies can influence the conversation. 
The Chair: Powerful Women Creating Powerful Women on TV, August 22 at 6 p.m.
Cross Campus DTLA is hosting an event this week featuring two of the brightest stars in Hollywood. Erica Shelton Kodish (the executive producer and showrunner behind Being Mary Jane and The Good Wife) and Erika Green Swafford (co-executive producer of Reverie and How to Get Away with Murder) will talk about what it's like to create and develop iconic women for the small screen.
story.tech Los Angeles Presented by ViralGains, August 23 at 6 p.m.
As video advertising becomes more tailored toward creating authentic connections with consumers, the industry is rethinking its approach to content. This week, content, PR, social and advertising professionals will assemble in Beverly Hills to discuss such things, offering valuable advice and making meaningful connections in the process.
Investing in the LA Tech Scene with special guest Upfront Ventures, August 24 at 6 p.m.
As funding continues to pour into the local tech community, Upfront Ventures is hosting an event to discuss why investors from outside of Southern California should get involved. A number of local entrepreneurs will be on hand to offer leadership advice and share thoughts on LA tech and their experiences with raising funds.
Have a great week, and be sure to check out our events calendar for more LA tech events and follow us on Twitter @BuiltInLA.