Closing a round of funding might feel like the culmination of impossibly hard work, but really, it's just the beginning. Built In LA spoke with four companies that recently secured financing about what the process was like, what they did to celebrate and the advice they would offer other entrepreneurs.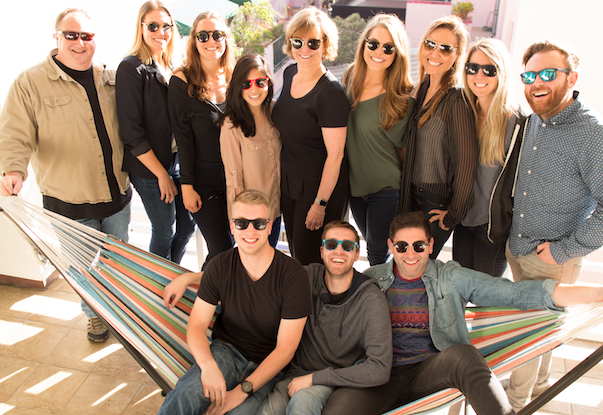 For as much success as LA has seen, our tech community is still very much considered a little brother to many investors up the Bay Area. Robert Blatt, CEO of MomentFeed, experienced just that when he started fundraising in 2013. Though subsequent rounds proved easier than the first, the long process instilled a sense of humility.
How hard was it raising the first round of funding versus later rounds?
"Our earlier rounds were more challenging to close than our later rounds," Blatt admitted. "In 2013, the SoCal tech scene was still not tremendously respected by the Silicon Valley venture community. However, once we achieved solid business success, our location was much less of an issue and fundraising actually became much easier."
What did MomentFeed do after raising its Series A?
"We have always been very thoughtful about what we want to achieve when raising a round of funding," he said. "We had already achieved solid product-market fit before we closed our Series A financing. So, the next major milestone was to build all the elements of a successful, repeatable business based on our product."
Personally, what did you do once the round was closed?
"Closing any round of funding is always a major accomplishment, so thanking all the people who helped the company achieve that milestone and celebrating with them is always the first order of business," he said.
Any advice for fellow entrepreneurs?
"Do not be swayed by whatever funding trends are currently in fashion," Blatt said. "Always stay true to what your company's mission and vision is. Even if it makes fundraising more challenging you will know that your eventual investor is totally aligned with what you need to succeed."
Shaan Sethi, co-founder and CEO of e-commerce brand Jaanuu, started his professional life as an investment banker before switching over to private equity investing. His company's recent $5 million funding meant the team would be able to onboard a number of new employees, but Sethi took time after the papers were signed to celebrate with an old friend: Johnny Walker.
How hard was it raising the first round of funding versus later rounds?
"While closing the first round of funding is exponentially more difficult than later rounds, securing that passionate lead investor in the seed helps champion other interested parties across the goal line," said Sethi.
What did Jaanuu do after raising its Series A?
"With the last round of capital, the core focus was to aggressively attract the most elite e-commerce talent that LA could offer," he said. "That bench of seasoned professionals then allowed us to confidently turn up the growth dial while concurrently pushing on larger, needle-moving opportunities."
Personally, what did you do once the round was closed?
"Put up numerous job postings online, but only after celebrating with a glass (or two) of Blue Label," Sethi said.
Any advice for fellow entrepreneurs?
"Eating humble pie and listening to rejection is never fun, but having conviction and positive energy around you can help take you to the fundraising moon," he said.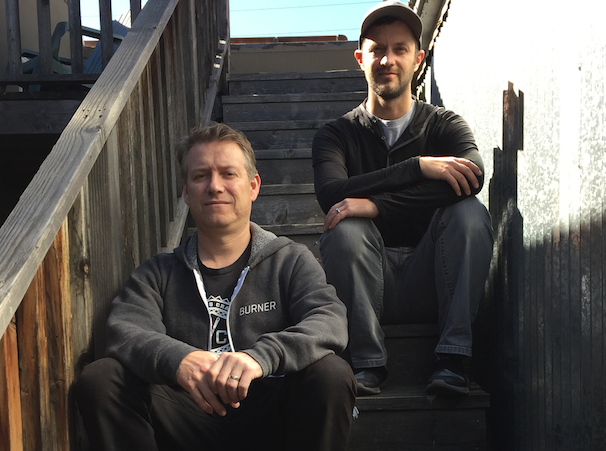 Greg Cohn was by no means a rookie when he launched Burner back in 2011. Having founded a company and worked in senior business development roles at the likes of Away.com and Yahoo, Cohn assumed that raising an angel round of funding wouldn't be too difficult, especially given the concept he and his co-founder Will Carter had developed. He was wrong.
How hard was it raising the first round of funding versus later rounds?
"Every round of funding we have raised was hard in its own way, but, ironically, our first angel round — which I thought would be easy because of the pedigree of the founding team, the quality of our prototype and the general sense that all you had to do was hold out a net and angel money would fly into it — was the hardest," Cohn said. "It turns out, getting 15 angels to agree to the vision on the same terms at the same time is like herding cats. A number of people said yes, but conditioned it on a round of a certain size, which we just couldn't get to. So we bit the bullet and bootstrapped our launch. The round more or less closed itself a couple weeks after we did that and started showing we could generate attention and revenue. And even then, almost all of the commitments were from people who were in our network well prior to our starting this company.
"Our seed round, which was our first proper institutional VC round a year or so later, had a competitive dynamic that made it much easier to get going."
What did Burner do after raising its Series A?
"We used it to grow a lot faster than we could have if we had to eat what we killed, mostly by hiring people to do things like help us shore up our technology, and to build and launch on Android," he said. "We also began doing things like external PR and experiments with paid marketing, though most of our growth has been organic."
Personally, what did you do once the round was closed?
"I'm pretty sure my co-founder and I bought a few rounds of drinks at our regular LA drinkup, took a few high fives and put our heads right back down to get back to work. In rapid succession following that funding, we hired the person who now leads our engineering team to this day, as well as another key engineer," he said. "My wife was at a startup as well at that time and we had a four-month-old newborn — the plan was to close the round before she was born, ha ha — so life was far too hectic to do anything more R&R-oriented than that!"
Any advice for fellow entrepreneurs?
"The number one piece of advice I have is to know the market and how you, at your current stage, fit into it," he said. "I get lots of requests for introductions and advice, and a certain number of requests for money, and I very often see people asking about seed rounds who should be looking at accelerators, or people looking for angels who need to find a co-founder or ship a beta first. I've seen people try to declare a Series A valuation for their pre-launch PowerPoint. Fundraising is much much easier if you price yourself correctly.
Legal software startup FairClaims closed a $1.8 million round of funding at the end of June after securing a handful of angel investments during the course of 2016. According to co-founder and CEO Stephen Kane, connecting with the right investors is just as important as the money they end up investing.
What was the seed round like versus the most recent round of funding?
"Similar, though there's more scrutiny with more dollars," said Kane. "But regardless, when it comes to fundraising, it's all about whether investors believe that you and your team can quickly build a successful, valuable business. If anything, raising VC money involves more of a concerted effort than raising from angels, but it's still the same basic thing. The fundamentals need to be there but they evaluate the founding team."
What did FairClaims do after raising its Series A?
"We had a nice lunch to mark the occasion, and then promptly got back to work," he said. "We're using our new funds to recruit the most talented, passionate and committed people we can find to build out our business and attack our mission. So, in addition to basic execution, we've mainly been recruiting. And also getting our new investors involved, of course. They've been super helpful."
Personally, what did you do once the round was closed?
"I got a massage and slept," Kane said. "Then got right back to work the next day. To us, this new round is not a major milestone in and of itself though it is a milestone we're proud of. But still, it's more of an opportunity, a real opportunity, to continue building a great company. So we're heads down, focused and working hard."
Any advice for fellow entrepreneurs?
"Be thoughtful about what you're looking for in an investor," he said. "Be diligent about which investors you work with. We have great investors who are a great fit for our company. That's critical. And sometimes it means passing on investment, which we've done a couple times. But in the long run it's well worth it. Hard to do, but worth it. Other than that, it's about telling your story, showing your passion and making it crystal clear why you're the right team at the right time to WIN BIG."
Image via featured companies.
Have a news tip for us or know of a company that deserves coverage? Let us know and follow us on LinkedIn.