The Times They Are a-Changin'.
53 years after Bob Dylan released his iconic protest song, there's still a lot of change going on. Technology has shifted power to the consumer, and it's more difficult for companies to get products in front of the right eyes.
While a new crop of e-commerce brands are attempting to disrupt the age-old commerce industry and others developing technologies to streamline marketing efforts, a number of tech companies thriving based off one intent: to help businesses get business.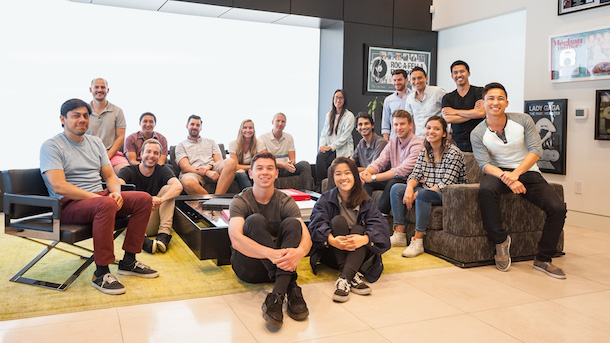 Culver City-based Sidebench bills itself as an enterprise innovation lab and startup studio. Founded in 2012, the company works with a number of global brands to identify, develop and launch strategic technology solutions. According to Jay Chang, Director of Product Innovation, the company's goal is all about helping businesses identify new ways to develop revenue.
What does Sidebench do?
Sidebench is an entrepreneurial team of designers, engineers and product strategists. Our corporate innovation practice is dedicated to identifying, developing and launching new technology ventures with our startup and enterprise partners. We lead agile innovation sprint engagements to identify different approaches to new revenue streams and distribution channels. We see opportunities for enterprise companies to invest in developing new internal ventures that leverage emerging technologies to scale. In the past year, we've lead engagements leveraging the internet of things, augmented reality and virtual reality. This year, we're establishing our capabilities in machine learning, autonomy of things and enterprise blockchain use cases on the horizon.
How do you define innovation?
Innovation is traditionally defined as "making changes in something established, especially by introducing new methods, ideas, or products." In practice, innovation is about approaching product opportunities and barriers to entry as starting points from which to rethink possibilities and identify the core of what drives consumer behavior to inform product decisions. We then leverage an enterprise client's ability to scale and gain a foothold in their market as a competitive advantage to introduce potential solutions that can yield the greatest ROI.
How are you changing the industry?
We're constantly changing and challenging the industry status quo by taking on new challenges, leveraging our cross industry learnings and analysis, and applying them to products that reach customers across the world. One arm of our business is dedicated to working with, investing in and driving innovation through startup companies taking risks in emerging technologies. On the other hand, we take learnings from those projects and apply similar methodologies to our enterprise client engagements with an eye on scale and ROI impact on a global stage. This flow of information is an innovation within itself. By keeping our finger on the pulse with forward-thinking startup partners in industries that align with our enterprise partners, we're able to apply that knowledge and quickly innovate at scale.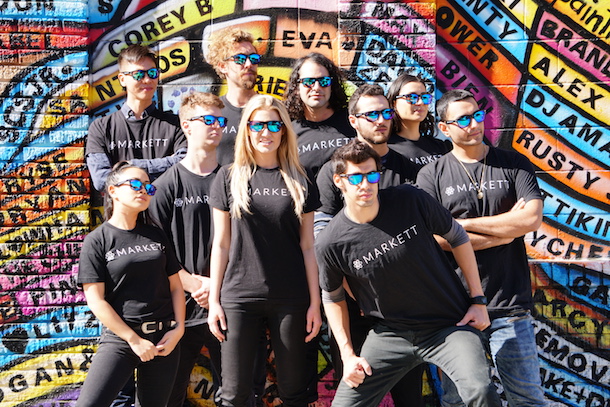 Venice-based Markett has created a platform to benefit both brands and their most loyal consumers. By connecting global brands like Airbnb and Winc with loyal customers, Markett is able to help businesses grow a strong brand strategy with the help of their biggest fans. According to Erin Pederson, Co-Founder and COO, when it comes down to it, most consumers are going to choose the input of a close friend over that over someone with two million followers on Instagram.
What does Markett do?
Markett provides people with a new way to work. We empower anyone to earn extra income by spreading the word about the most innovative brands and technologies, while connecting influential brands with their super fans.
Anyone can sign up on our platform, choose from brands they are passionate about and generate an exclusive, personalized promo code. When their friends, family or fans redeem those deals, "Marketters" earn cash. We're different than traditional referral programs in that you actually earn cash rather than credits. You can't pay your rent in Uber credits.
We're shaping the future of work by giving people a way to monetize the offline word of mouth marketing they're already doing for brands they know and love. You don't need a million followers, just passion, credibility and influence in your social circle or community.
How do you define innovation?
Innovation comes from adding value while optimizing the use of resources. When you can take people's lives, an economy, or an ecosystem and improve the use of time, space, goods, services, energy, expense, and/or cost, you're innovating.
Innovation can take the form of simplifying a complicated process or building new features upon existing systems to improve them. We have seen disruption in the last decade in several antiquated industries, with new entrants streamlining processes and finding more efficient ways to distribute resources.
How are you changing the industry?
We are changing the marketing industry by removing the middleman. Companies spend a tremendous amount of money on SEO, Facebook, Google Ads and other channels with questionable viewability and effectiveness. While targeting has come a long way, it's expensive to run hyper-targeted campaigns.
They often end up paying for likes, clicks, impressions and other metrics that don't directly convert to the acquisition of high-value customers. We have streamlined this process by directly connecting companies to their brand evangelists. Companies don't waste money, and ordinary people can get paid just for talking to their friends about their favorite brands.
Responses edited for clarity and length. Images via participating companies.
Have a news tip for us or know of a company that deserves coverage? Let us know and follow us on LinkedIn.