Parenting, they say, is a 24/7 job. Rewarding as it may be, sometimes 24 hours and seven days just is not enough time to manage a family's busy schedules. Thankfully, there are a bevy of LA-based companies designed to make it easier to be a mom or dad. Here are 11 LA startups designed to make things easier for busy parents.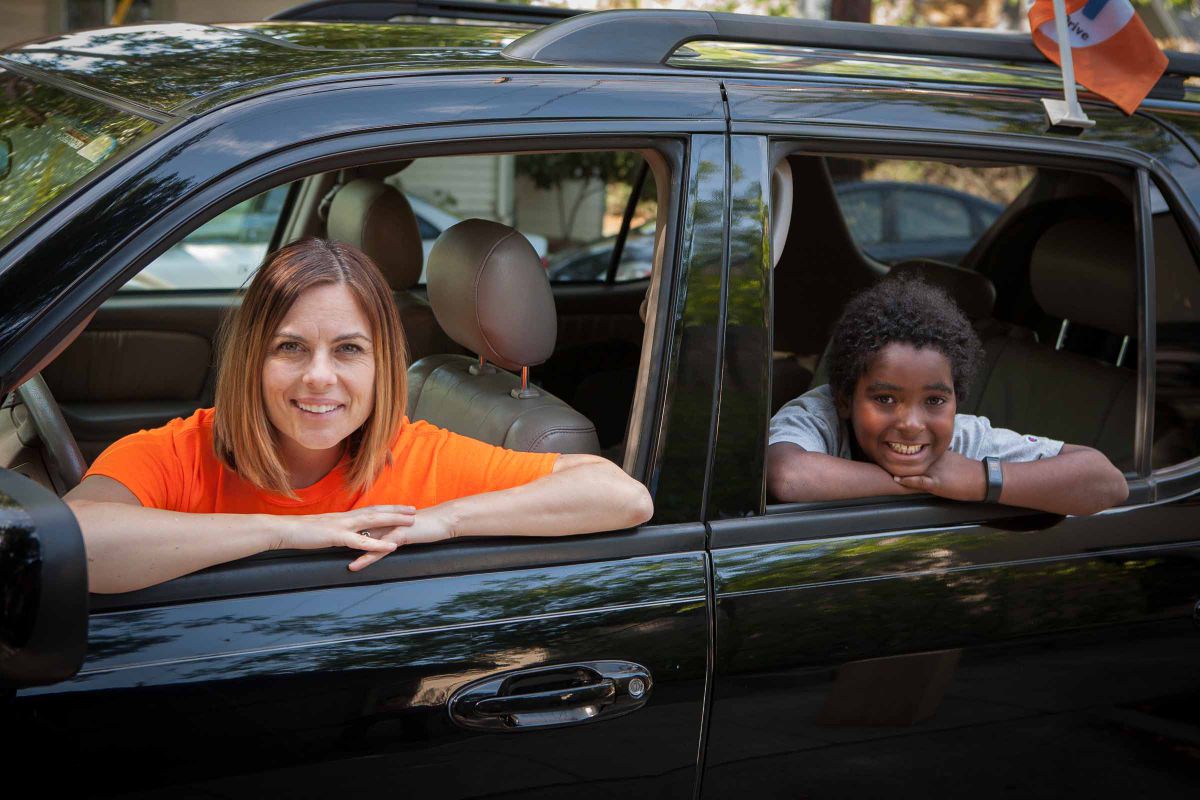 What it does: Calendars help, but managing everyone's schedules is not easy, especially with LA's notorious traffic. HopSkipDrive is a ride service which grants parents access to a fleet of screened drivers so that everyone can get where then need to be in a timely, safe manner.
Where it saves parents: When you and your significant other are at two different functions on opposite sides of LA County and your daughter finishes soccer practice early in Burbank.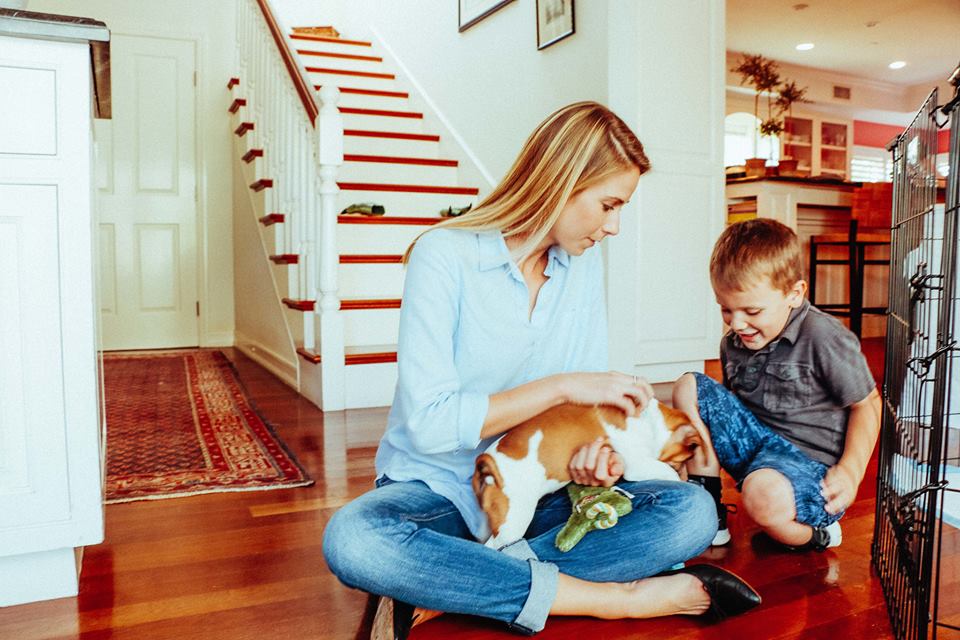 What it does: Locking down your go-to sitter is often a minor miracle, and since the dawn of time, babysitter availability has been a bit like a slot machine. Bambino is an app designed to let parents discover and rate babysitters amongst people in their social media circles, creating a trust factor that other services can't compete with. The only way babysitters get a profile on the site is if they are recommended by parents in your circle.
Where it saves parents: It's been six months since your last date night, and everyone's schedules on Friday night are synced up for once. Bambino lets parents discover babysitters their friends like and makes it easy to find their availability for a given date and time.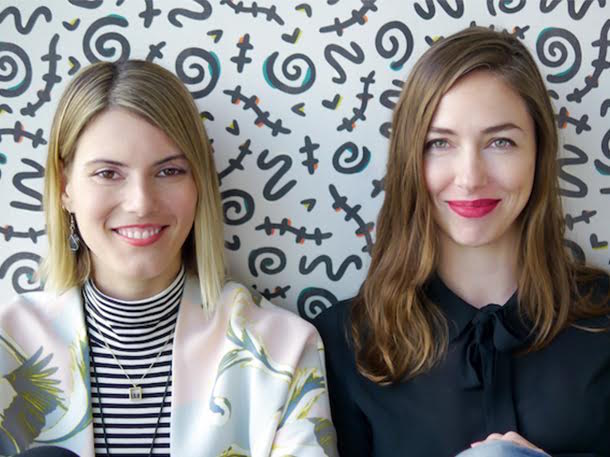 What it does: Sometimes it's hard to remember what life was like without on-demand apps. For parents in a pinch, Helpr allows users access to background-checked professional babysitters in as little as three hours. 
Where it saves parents: When one of your clients offers you last minute tickets to the Kings, but your wife is out of town and the neighbor's daughter has a SAT prep class.
What it does: Maybe you're new to an area, or maybe you just dislike your child's best friend's dad, but it can be a challenge finding like-minded parents to chat with. West Hollywood-based Kinnecting hopes to change this conundrum. Their app is a social discovery app for local parents, connecting moms and dads based on a number of categories to create the ultimate playdate. 
Where it saves parents: Founder and CEO Soam Lall found himself alone and confused when his wife headed out of town for a week and he was left to watch the couple's 15-month-old. He used this experience as inspiration to help develop a way for local parents to meet-up.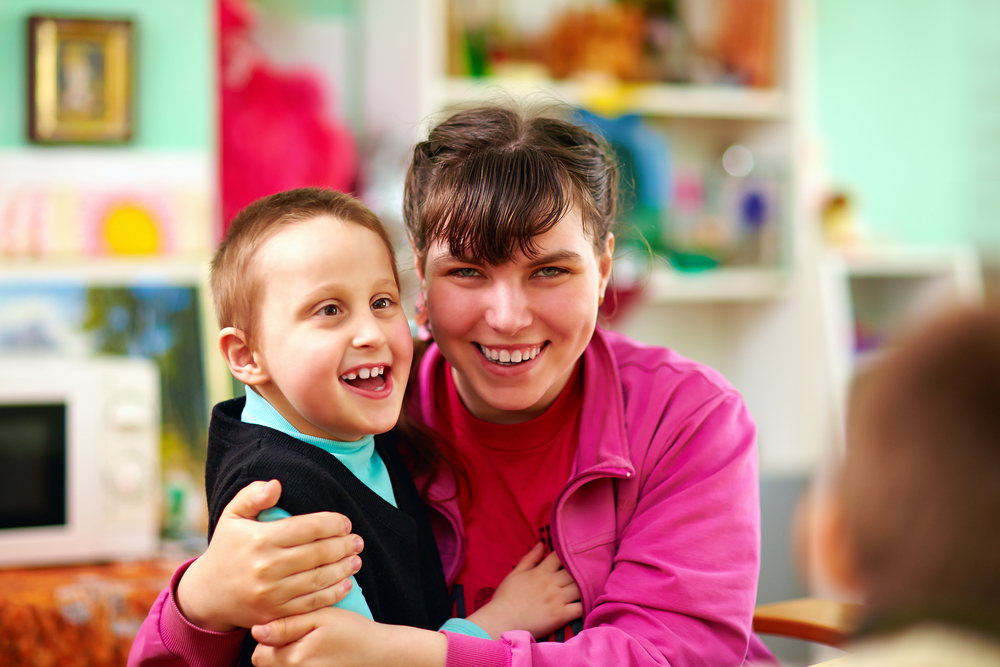 What it does: Love My Provider is a search engine for parents of children with special needs. It allows them a way to connect with special needs providers they can trust, who also happen to be in their immediate area.
Where it saves parents: Finding someone you trust to work with your kids is hard, and for parents of children with special needs, this challenge is even more unique. Love My Provider has thousands of professionals to choose from.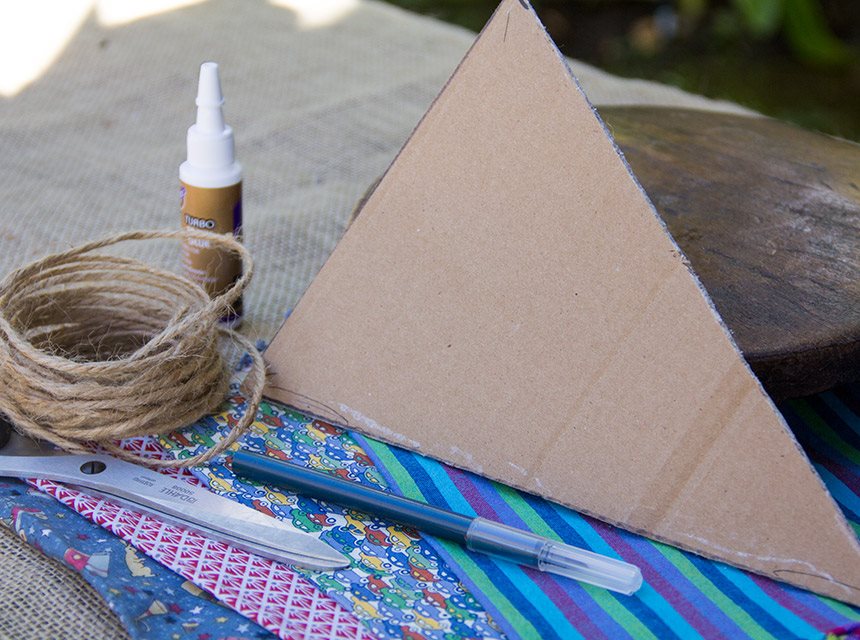 What it does: Finding things to do as a family often includes long car rides and hotel stays, but for parents who want to spend some quality time with their kids from the comfort of their own home, crafts are a great way to connect. Founded by former child actress Soleil Moon Frye, Moonfrye is an app and newsletter which gives parents DIY projects they can work on with their kids.
Where it saves parents: All of the board games in the house are missing pieces and your kids have had enough video games.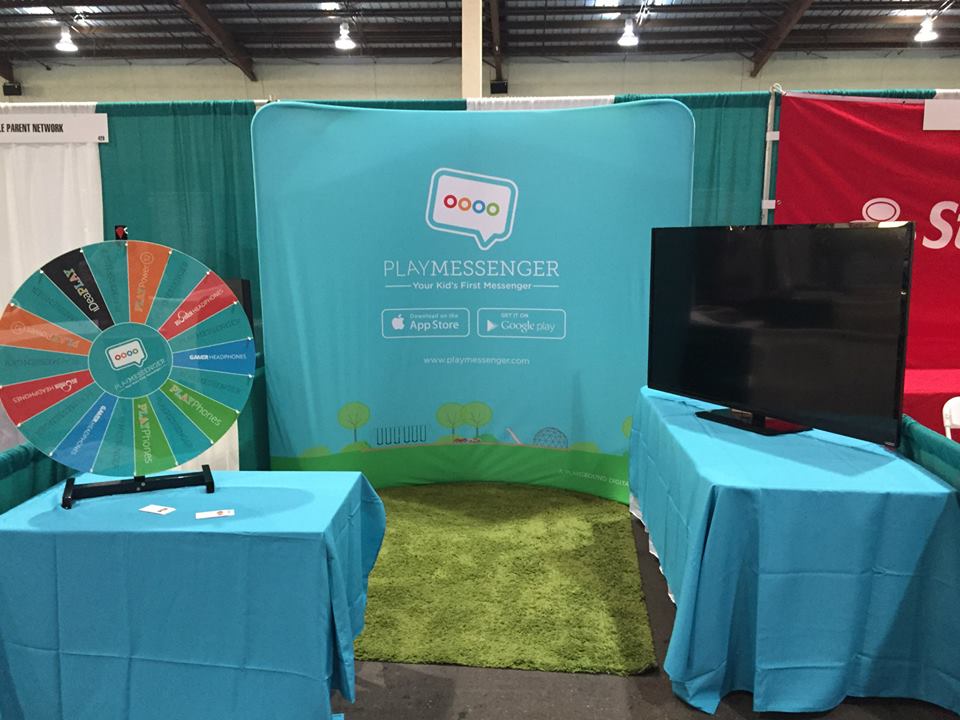 What it does: PLAYmessanger is a parent-coordinated messaging app designed to lets kids chat with family and friends in a safe manner. The app's simple interface makes it easy for parents and their kids to connect while giving the parents administrative capabilities to make sure nothing nefarious is going on. 
Where it saves parents: It's dinner time and your eight-year-old is is on FaceTime with their BFF.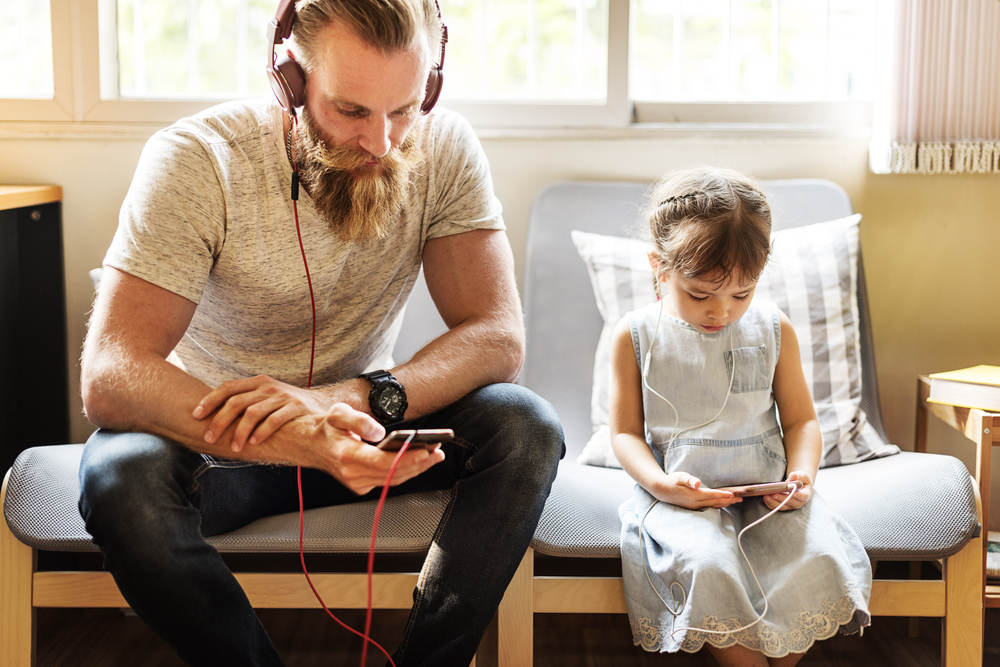 What it does: Currently in development, Swantry plans to make it safe for your kids to operate smart devices. Additionally, the app's geofencing and activity monitoring capabilities mean parents can know where their kids are at all times.
Where it saves parents: You finally caved and bought your son or daughter a smartphone. Then you realize just how scary the internet can be.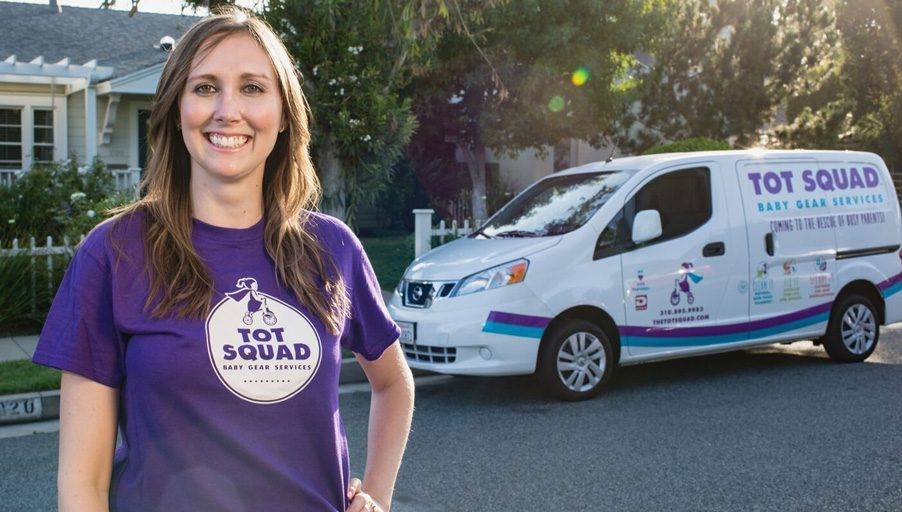 What it does: Kids are messy, but for the most part, this simple fact doesn't deter many parents. Tot Squad knows how messy your kids are, and they know how little time you have, so they offer services like car seat cleaning and installation, stroller cleaning and repairs (they're an investment these days) and recurring cleaning packages to make sure your life doesn't reek of crayons and Capri Sun.
Where it saves parents: Your infant upchucked all over his stroller while you were watching your other child's soccer match. And one of the wobbly.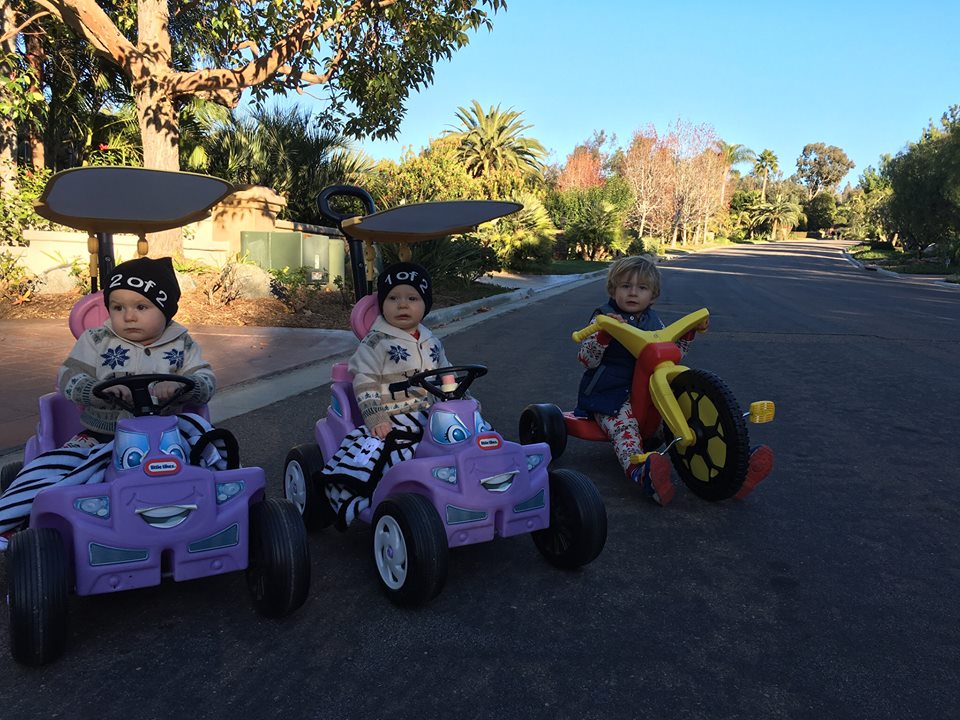 What it does: Life is full of bumps and bruises, and conveying this message to a child can be quite tricky. Twigtale offers more than 40 personalized books aimed at helping children navigate childhood transitions in a smooth, educational manner.
Where it saves parents: Experience tells us goldfish live for an average of 3.5 days, but your children don't know this. Instead of replacing the goldfish with its doppelgänger from the local pet shop, maybe use Fishy's untimely demise as a way to teach your children about mortality.
What it does:  Co-Founder and CEO of UrbanBib Betina Chan-Martin helped develop an app designed to allow parents to discover and rate kid-friendly restaurants in a given area, and she also doubles as the head of product for Twigtale. Oh, and she's a mom, too.
Where it saves parents: Looking for a place to go out with the family for dinner? Many parents struggle to find a restaurant appropriate for their families (or that keeps kids distracted long enough to enjoy a family meal). UrbanBib lets users discover and rate local restaurants on how friendly they are for families, meaning they spend less time worrying about a place's ambiance and more time researching how to eliminate spaghetti stains. 
Images via Facebook and Shutterstock
Do you have a story to share? Let us know and follow us on Twitter@BuiltInLA.