As college graduates around the country clean out their dorms, say goodbye to college life and bask in the aftermath of what was surely a raucous few weeks, companies all over LA are on the hunt for exceptional entry-level candidates to bring a fresh level of enthusiasm, talent and insight to the workplace.
For many recent grads, the hunt for that first job can be fraught with bouts of self-doubt. The thought that there may be candidates from more esteemed universities with higher GPAs and more LinkedIn connections is simply terrifying. In many cases, however, none of those factors carry too much weight.
For all you new grads out there, we spoke with five LA-based tech companies currently hiring entry-level candidates to see what they look for in a recent grad.
BloomNation
is a rapidly growing online floral marketplace based in Santa Monica. According to co-founder and Chief Operating Officer 
Gregg Weisstein
, attitude and attention to detail are key.
"A great attitude is super important to us," he said. "We are very much a startup where things often go wrong or you are put outside your comfort zone, so maintaining a great attitude even through the downs makes everyone's job easier."
While it's completely normal for applicants to apply to jobs en masse, Weisstein notes that it's important to craft a unique cover letter (or email) to stand out.
"Most of our entry-level candidates come in through email," Weisstein added. "Oftentimes it is very obvious that an email has been copied and pasted. Double check your email formatting and don't make it look like I just got blasted a generic email. Also, if you are coming right out of school and your GPA is not on your resume, I assume it was not very high."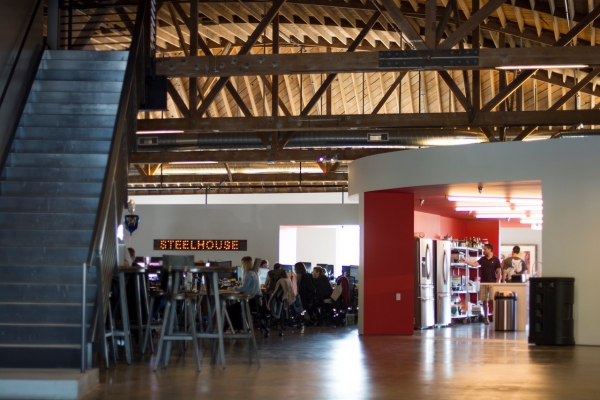 Based in Culver City, 
SteelHouse
 is a data-driven marketing technology company. According to Head of Talent 
Kathleen Prior Louis
, SteelHouse puts more weight on personality than a resume.
"When we were approached to describe the 'ideal entry-level candidate,' hundreds of traits began to run through our minds," she said. "The easy answer is that we are looking for someone who embodies our five pillars of company culture: accountability, ambition, recognition, respect, and trust. But in actuality it's so much more than just that."
Because most applicants applying for entry-level positions don't have resumes featuring much experience, SteelHouse places more emphasis on interactions between applicants and the team, rather than on a piece of paper.  
"We could rattle off the normal one to two years of prior experience, Microsoft Excel proficient and the same old spiel, but instead we'd like to take you out for a coffee or drink and really get to know you," Prior Louis said. "We'd be stoked if you enjoyed sports so we could add to our team who plays kickball at lunch. Maybe you're enthusiastic about music and could take a turn as the DJ at our next event, or even demonstrate and talk about whatever passion you have at one of our culture classes."
Ultimately, SteelHouse is looking for candidates who would fit the company's culture, which isn't exactly the typical 9-to-5 career.
"SteelHouse is not formal or traditional, nor does it attract people who are those things. We embody the ingenious, the disruptive, the non-traditional; naturally we seek those who are inspired by these attributes," she said. "As our CEO and President Mark Douglas says, 'The person is more important than the company.' That statement couldn't be closer to the truth."
"When we say that our working life is our social life, we mean it," Prior Louis added. "Just ask any team member about our annual company trip to Vegas and you'll get the picture — just don't ask for actual pictures, because we have been assured that all evidence will be burned."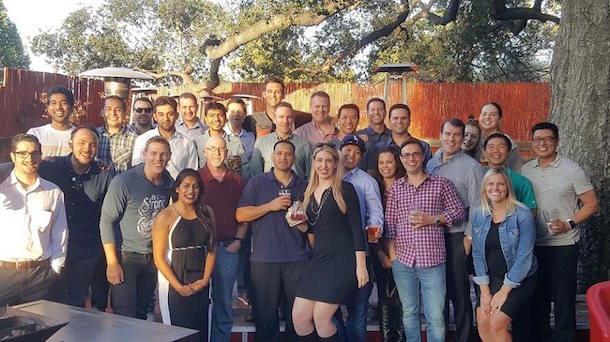 Formerly known as TicketManager, Calabasas-based 
InviteManager
 provides enterprise SaaS to automate client entertainment. According to Vice President of Talent Kevin Keenan, the company looks for applicants who don't have to be told to go the extra mile. 
"We look for ambitious, hard-working and fast-thinking people with a track record of excellence in their professional or personal life," said Keenan.
Because of the company's location in Calabasas, InviteManager is able to pull talent from Ventura, the San Fernando Valley, Santa Claria and LA. But what really matters to the company is that the applicant has gone above and beyond the call of duty during their college career.  
"Some of our recent entry-level hires include someone who graduated college in three years with a 4.0 GPA and another who persevered for years as a walk on in football and earned a scholarship for his senior season," he said.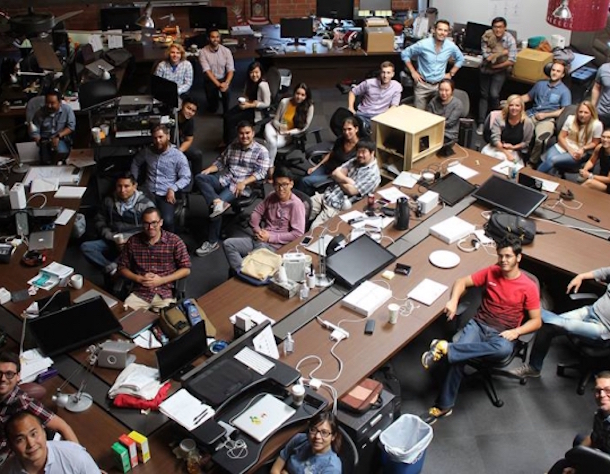 There is no downplaying the importance of a college degree, but for ad tech startup 
The Mobile Majority
, the college experience outweighs a particular major, according to Talent Acquisition Specialist 
Maura Stackley
. 
"For entry level roles, we look to hire those who have a college degree, but not any specific degree. We want people who are interested in advertising and technology and keep up with the latest trends in media and advertising," Stackley said. "It is important to be a fast learner and to be able to take on multiple tasks with little direction and run with it."
Outside of an interest in the industry and a college degree, The Mobile Majority strongly considers candidates who display business acumen outside of the classroom. 
"We also look for the entrepreneurial spirits, people who may have had a side business in college that they worked on, or an app they have developed and enjoy the process of building something from the ground up."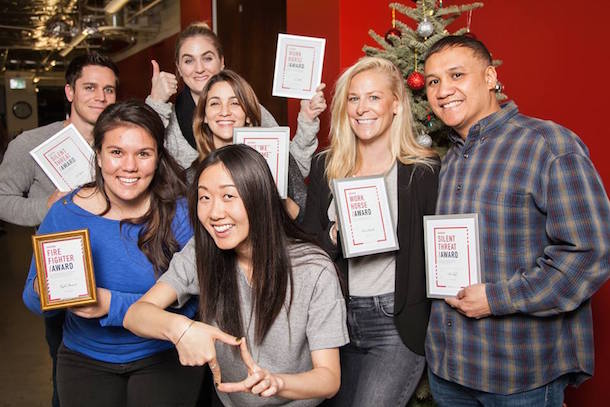 No two candidates are the same, but for LA-based creative agency 
PHENOMENON
, a naturally calm demeanor is something that sets a candidate apart, according to Senior Recruiter Nicole Gordon.
"The ideal entry-level candidate will be comfortable sharing their thoughts with a room full of people or your best friend," Gordon said. "They're responsible, and you don't have patience for flakes." 
For PHENOMENON, it's important for entry-level hires to also have appreciated the college experience, specifically the learning part.
"A great entry-level candidate loves or loved school, loves being challenged to think outside of the box and can't wait to get their feet wet," she said. "We look for someone who is detail-oriented, hard-working, self-motivated, and eager to collaborate."
Images courtesy of Facebook.
Do you know of any companies with an interesting new hire experience? 
Share it here.