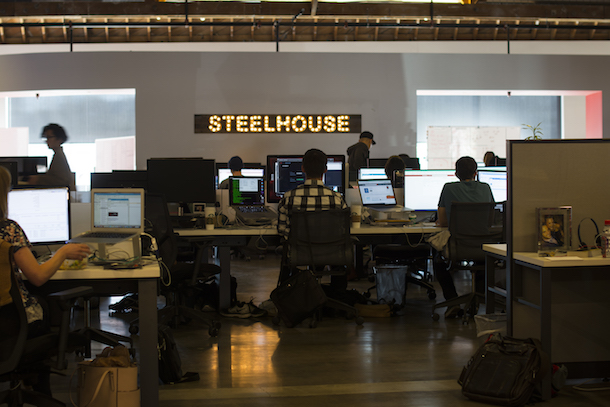 Growing a team within a burgeoning startup is hard enough, but when you throw in the competitive nature of sales, things can go sour fast.
SteelHouse is located in the diverse and historic town of Culver City. Our office is just off the LA River, and is only a metro ride from the beach.

, a Culver City ad tech startup, tripled their year-over-year revenue in 2015 and are aiming even higher for the next nine months. In doing so, they're filling their office with key hires, specifically salespeople. 
We spoke with three key members of the SteelHouse sales team to find out how they have maintained a positive culture, grown their team and found success: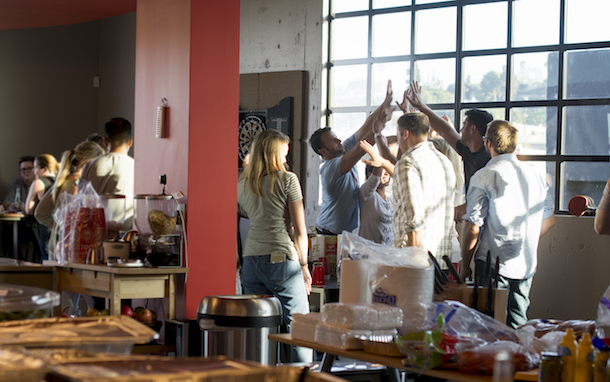 Preparing to succeed
The tell-tale sign of a Boiler Room sales culture is a hands off onboarding program with high turnover. So how do you bring on new employees while instilling your team's values and lofty expectations?
"There's a challenge that people new to the sales environment face," said Vince McLain SVP of Sales. "They are given a laptop, a desk, and couple hours of training on the product and the company says 'Let us know how it works out!' When I got in to SteelHouse, there wasn't a very sophisticated on boarding process.The first thing I did was build out a seven day training program. Then we have an onboarding training program where we graduate people through six different levels. Within each of those levels there are about seven different things you have to be proficient at before you can move on. It's one thing to train people briefly and put them out in the wild, it's another thing to equip them to be successful and then constantly re-engage with them on an ongoing basis."
McLain said the original onboarding process took around 90 days before a new employee was proficient at their designated sales level. They decided to ask for feedback from every class to figure out how they could improve the process. The second class was proficient in 80 days. The third in 60. The fourth in 45. And the fifth in 30. 
"It's easy to say to someone that they can be successful and point to someone who has been successful," said Chris Chen, SteelHouse's top sales performer. "But when they see people that have only been here three years, or two years, or a year or even nine months realizing success, I think it becomes much more attainable from their perspective. You can bring someone into the organization that is super talented but you can't force the culture upon them — that has to be organic. And within the sales organization, they're seeing people that aren't very far removed from their start date being successful."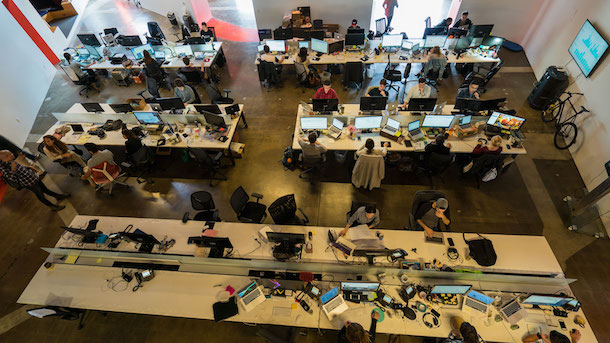 Constructing pillars
Building a solid team foundation has always been essential to growth. But when the top players are seeing so much success it can often times be hard to prevent them from pursuing opportunities elsewhere.
"There's this maniacal focus to create something great and we haven't lost any of that because key personnel hasn't churned," said Chen. "The people who have been working here for three to five years are still here and I think that commitment to building permeates through every part of the organization. We're all bought into building this great company and the only way this happens is by hiring and retaining great people. Great people make a great product."
"We hired a middle layer of leaders who have the same passion that the originals did," said Chris Innes, Chief Monetization Officer. "As the sales team gets larger, they are organized in pods and groups by leaders with that passion. So we're preventing the boiler room type of situation occurring because we're not just dumping bodies into a room with little guidance. We're really buying into those that work with us and the vision of where the company is going."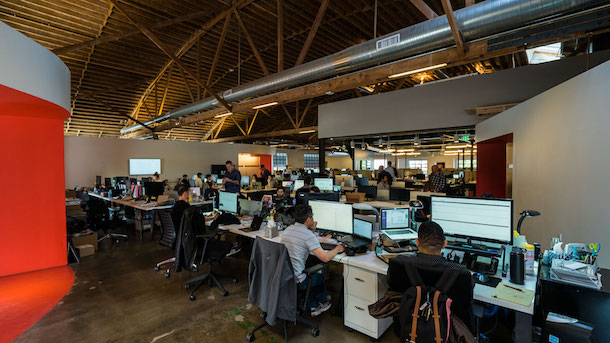 Making a big team feel small
At 60 people, SteelHouse's sales team is approaching a size that no longer resembles its earlier startup days. That's why SteelHouse has taken the effort to make sure its sales team is on the same page. 
From lunch and learns with top performing team members to whole team retreats (including their six New York employees) where they shut off all electronics and simply talk strategy, the company is attempting to forge bonds between someone making their first sale and someone who's made 100. 
"Everybody has a voice," said McLain. "Everybody is responsible for helping maintain the culture. Culture isn't something you can write on the wall like a mission statement and have everyone adhere to it. Everyone holds themselves and those around them accountable. That's the number one reason we've been able to maintain the culture during this explosive growth." 
The company has provided the sales team with the open pasture to go after business and not restrict them. That autonomy gives them a lot of responsibility not just with their own career but also with their colleagues they're working across from. The culture at SteelHouse is nothing but supportive and what I tell everyone is this, 'You have the opportunity to make uncapped income.'"
Have tip? Let us know or follow us on LinkedIn.