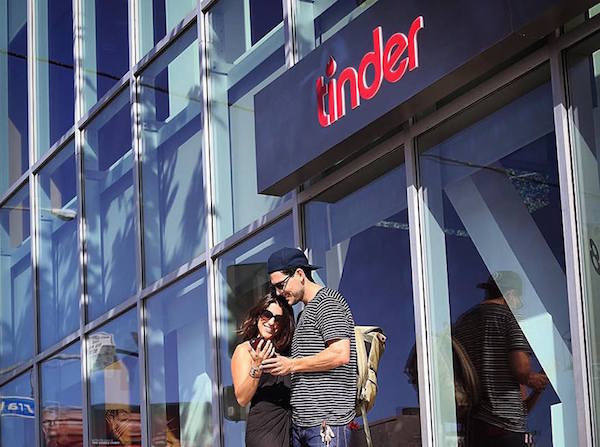 Match Group, the Tinder and Match.com umbrella company, announced plans to raise $467 million in an IPO that it expects to take place before Thanksgiving.
A new
SEC filing
posted this morning shows that the offering will be much larger than the $100 million indicated in the first IPO filing last month.
At IPO, the company will offer 33.33 million shares at between $12 and $14 per share. The underwriters, led by J.P. Morgan Chase, Allen & Co. and BofA Merrill Lynch, will have a 30-day option to buy an additional 5 million shares.
This would value Match Group at a little more than $3.1 billion. The shares will be floated on the NASDAQ under the ticker code MTCH.
Tinder is based in LA and Match.com in Dallas, TX, but Match Group itself, as a subsidiary of InterActiveCorp (IAC), is headquartered in New York. Match Group will be spun out from IAC as part of the IPO. However most of the company will still remain under the control of IAC via a triple class stock structure.
The money raised at IPO will be used to repay related-party debt owed to IAC/InterActiveCorp. Match Group spent $575 million last month to add PlentyOfFish to its portfolio of dating sites which includes OKCupid, HowAboutWe, Tinder, Match.com and others.
During the first half of 2015, 68 percent of new users signed up through mobile compared with just 27 percent for the same period in 2013. This swing towards mobile has seen Tinder take over as the most prominent brand in the company.
Though Tinder is based in West Hollywood, it has always been part of IAC since it was started in Hatch Labs in 2012. Match.com has been around since 1995 and now operates in 25 different countries in eight languages. IAC acquired New York-based OKCupid in Feb. 2011.
All Match group sites offer a freemium model and although some money is generated from advertising, the vast majority of revenue comes from member subscriptions for premium accounts, which in the case of Tinder, costs $10 per month.
IAC has a host of other big name online media brands in its portfolio including About.com, Ask.com, College Humor, Investopedia and Vimeo.
Image via Tinder