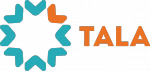 Tala is a mobile technology and data science company that is opening up financial access for underserved people around the world. Tala's smartphone app instantly evaluates customers for credit using only the data on their devices and delivers customized loans in minutes.


Tala, formerly known as InVenture, is backed by IVP, Ribbit Capital, Lowercase Capital, Data Collective, Collaborative Fund and other leading venture and impact investors. In 2016, Fast Company ranked Tala, formerly known as InVenture, as one of its top 10 companies in Money, and Forbes named Tala as one of the top 50 FinTech companies in the world.
Junior Fraud Analyst
at Tala
We're looking for a Fraud Analyst to help manage fraud risk across all our markets, with a focus on new market entry and the use of new data sources. In this role, you will analyze data to identify scalable fraud prevention solutions and make recommendations for change. You'll also have an opportunity to investigate individual suspicious cases. You will report to the VP of Credit & Risk Analytics, and collaborate closely with partner teams including growth, data, and engineering.
Responsibilities
Use behavioral and application data to make decisions on individual loan applications that are escalated for suspected fraud

Analyze our data and consider the tradeoffs of different fraud prevention approaches to make fraud rule or product recommendations

Partner with technical teams to prioritize and deploy recommendations; monitor effectiveness of recommendations

Monitor and report on portfolio fraud levels and trends

Provide feedback on model performance and fraud trends to data science team
Requirements
Proficient in SQL or R

1-2 years working experience in an analytical fraud role at a technology or financial services company

Bachelor's degree in any field which requires logically creative thinking

Proven strong analytical and problem solving skills

Strong technical communications skills
Preferred Skills & Experience (a.k.a. If you are our dream candidate, you probably have):
Experience in coding (Python, MATLAB)

Interest in payments, fintech and technology

Ability to absorb vast quantities of information in short periods of time

Proven ability to make logical and commercial decisions based on partial data and under time pressure

Live an active life with multiple activities, because you can always rest later
We strongly believe that inclusion fosters innovation and we're proud to have a diverse team with a wide variety of backgrounds and experiences. We focus on hiring talented people regardless of race, religion, color, national origin, gender, sexual orientation, age, marital status, veteran status, or disability status.
About Tala:
Tala (formerly InVenture) builds mobile products that help creditworthy individuals in emerging markets validate their financial identities and get access to fair credit to advance their businesses and families. Tala is providing choice and control to individuals around the world when it comes to their financial identity.

Tala is backed by Data Collective (DCVC), Lowercase Capital (Chris Sacca), Google Ventures, Collaborative Fund and other leading venture & impact investors. Fast Company ranked InVenture as the World's Most Innovative Money Company in 2015 and our work has been highlighted by Wired UK, Forbes, the Economist, Vodafone, TED and many others.
Company Reviews
For someone who loves to build things, Tala provides the platform to innovate product and technology in markets that hunger for them. What better way to wake up to, knowing I'll have fun and also contribute to helping people?
Johnny L
Chief Technology Officer
at Tala
I joined Tala because I wanted to be at an innovative company that is focused on increasing access to credit to more individuals across the globe. You have the autonomy to make decisions and have a huge impact on the company and our customers. The learning never ends here. There are always new problems to solve, whether it is entering a new country or creating a new product in a country where we already do business. If you want to have an impact on the world and learn something new every day, Tala is the place to be!
Tamara L
VP of Operations
at Tala
I joined Tala for two reasons - the social impact the company is making around the world and the technical challenges of operating in multiple international countries. Most of my career has been for the US market - having the opportunity to serve the world does it for me! What keeps me here - Besides the social impact, the people that I work with here on a daily basis. The culture we have here is we always find the best solution and regroup when things don't work as original planned. What gets me excited about the work that I do - Building and launching into new countries! This is both challenging and exciting at the same time. All of our work is to improve people's life through credit choice. Nothing beats being able to reach more people in a new countries.
Eric L
Director of Engineering
at Tala
I joined Tala because I wanted to make an impact in my career and be a part of a global fintech revolution helping the under/unbanked in emerging markets gain access to credit. I love being part of a smart, savvy and passionate team who cares deeply about making an impact in the world.
Amy S
Expansion Strategist
at Tala
Tala's focus is of global concern and the diversity of our people and backgrounds reflects a commitment to understanding our users. We're not just a tech company, we're a company that changes how two billion people will participate in the global economy.
Alex F
Expansion Strategist
at Tala
I joined Tala for the opportunity to work on a revolutionary product using data in novel way to change lives. There is always something new to learn, the rest of the team are willing to share knowledge and we have more countries to get into. What I value at Tala is the freedom to do my work in friendly, open and challenging environment.
Sam K
Software Developer - Kenya Office
at Tala
I wake up every day excited to work at Tala. I feel incredibly motivated by our social mission, energized to see how our work improves people's lives, and inspired by my creative, thoughtful and fun-loving teammates. A lot of start-ups talk about changing the world, but we are really are — and we smile and laugh a lot while doing it!
Zach M
Director of Marketing - New Products
at Tala
Nothing beats working on a product that solves real challenges for people within one's own society, and that is what attracted me to Tala. Coming to work knowing we will impact a life positively each day Tala is out here keeps me motivated. An awesome team, doing awesome stuff!
Kenn M
Software Developer - Kenya Office
at Tala
Find more startup and tech jobs in Los Angeles